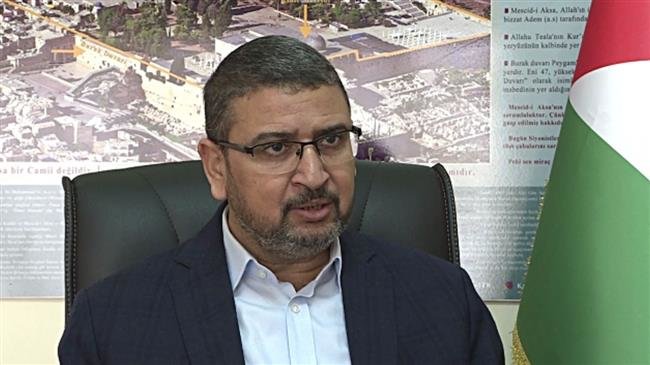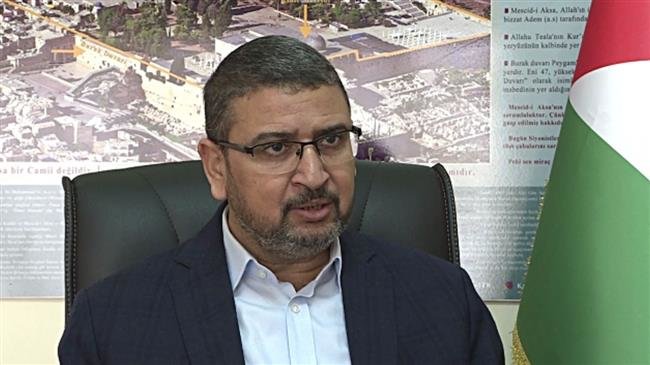 Hamas dismisses the United Arab Emirates' insulting remarks about the Palestinian resistance movement's condemnation of unlawful American anti-Iran sanctions, saying it is Abu Dhabi's overtures to the occupying Israeli regime that should be criticized, not Hamas' stance against US bullying.
The Gaza-based resistance group had earlier this week voiced support for the Iranian nation in the face of a fresh wave of US bans targeting the Islamic Republic's banking and energy sections.
Irked by Hamas' position, Emirati Foreign Minister Anwar Qarqash – whose country is a strong supporter Washington's anti-Tehran polices – blasted the Palestinian movement for speaking against the sanctions.
Qarqash had claimed that the group was an "instrument" of Iran in the region, and that Hamas' expression of solidarity with the Iranian nation cannot contribute to efforts towards the resolution of the Israeli-Palestinian conflict.
Writing on his Twitter account, Sami Abu Zuhri, Hamas spokesman, rejected the Emirati minister's comments, saying what is "abnormal" is in fact Abu Dhabi's overtures to the Israeli regime — including its recent reception of an Israeli delegation.
He said the Emirates' had chosen to host "criminal Israeli officials," while the regime was engaged in crimes against the Palestinian nation.
Israeli Culture and Sports Minister Miri Regev traveled to the UAE on October 25 to accompany Israel's judo team at the Abu Dhabi Grand Slam 2018.
Zuhri reminded Abu Dhabi that Israel's "anthem" was played twice during the visit.
The UAE has long claimed to be an advocate of the Palestinian cause. It has no formal relations with the Tel Aviv regime, but the two sides have been working to gradually normalize their ties.
Palestinian officials, including those of Hamas, which is based in Israel-blockaded Gaza Strip, and the Palestinian Authority, which is headquartered in occupied West Bank, have taken strong opposition against increasing gravitation between Tel Aviv and some regional Arab states, including the UAE.
The pro-Israel administration of US President Donald Trump strongly supports the increasing closeness. It pursues a speedy normalization of Israel's ties with Arab regimes in favor of an alliance against Iran.