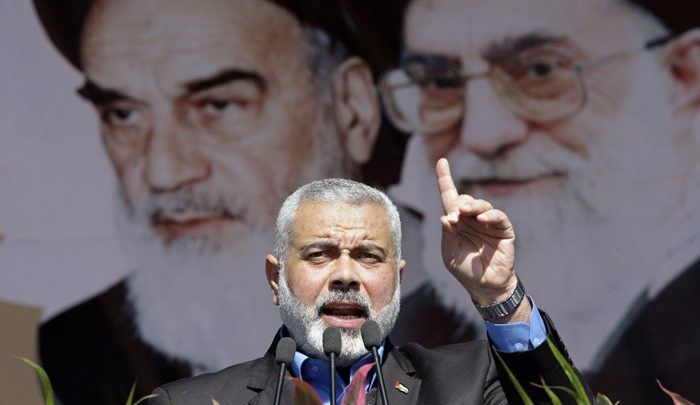 The head of Hamas' political wing, Ismail Haniyeh, reportedly told Sputnik Arabic that his organization has adopted the Syrian government's position on the Syrian opposition and their armed groups.
According to Sputnik, Haniyeh said his organization has 'good' ties with the Syrian government, despite their 2012 rift when then leader, Khaled Mesha'al, left Damascus for Doha, Qatar.
Haniyeh told Sputnik that his organization maintains the politics of the "Axis of Resistance", which is a reference to Iran, Hezbollah, and Syria.
"Syria, its people, and its regime have always stood by the Palestinian people and the resistance," Haniyeh said. "All we wanted was to distance ourselves from the internal problems that were taking place in Syria. We hope that security, stability and civil peace will return to Syria and return to its regional role."