Palestine
Hamas rockets hit heart of Tel Aviv, fly far beyond to Haifa, Nazareth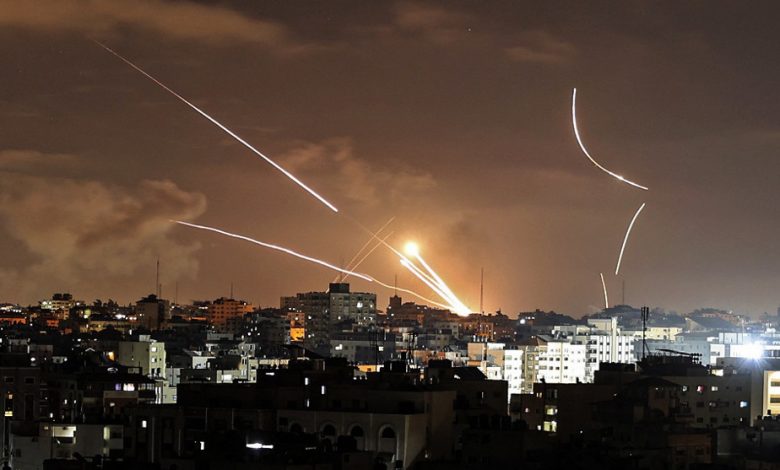 Hamas continues its resolute response to the Israeli regime's unbridled and deadly aggression against the Gaza Strip, where the Palestinian resistance movement is located, with rockets reportedly striking the heart of Tel Aviv and flying well beyond.
The Izz ad-Din al-Qassam Brigades, Hamas' military wing, announced starting a fresh round of retaliatory attacks in early Thursday, Qatar's Al Jazeera television network reported.
The Brigades said the fresh reprisal was a response to the regime's striking civilian structures in Gaza.
Three Israelis were injured while trying to escape into shelters after hearing the rocket sirens in Tel Aviv, where three buildings were also seriously damaged by the resistance's projectiles, the network said.
According to the Israeli newspaper Ha'aretz, five Israelis were injured after a resistance rocket struck a building in Tel Aviv. Israeli media outlets said a great fire also erupted after the strike and the area's power was cut.
The Israeli strikes began after Gaza rose in protest against the regime's brutalities in the Tel Aviv-occupied Palestinian territory of the West Bank, especially the holy city of al-Quds.
Palestinian resistance movements then started retaliating by flying hundreds of rockets towards the occupied territories.
This was followed by even further escalation in the Israeli offensives. So far, a total of 67 Palestinians, including 17 children and six women, have been martyred in the Israeli assaults, and 388 others wounded in Gaza.
Israeli media outlets also verified that the Palestinian reprisal had set off rocket sirens throughout the central parts of Tel Aviv and the Ben Gurion International Airport in its outskirts. Israeli correspondents also reported hearing several explosions in the city's suburbs, including at the airport itself.
Reports by some Arab media outlets said all flights destined for the airport had been redirected amid the situation, including one from Brussels that was loitering over Tel Aviv after failing to land at the terminal.
Unprecedented resistance achievement
According to various reports, for the first time during the resistance's struggle against the Israeli occupation, the Palestinians' rockets overflew well beyond Tel Aviv, reaching as far as the cities of Haifa and Nazareth that are situated in the north of the occupied territories.
Israeli journalists also reported that several buildings had been stricken in the city of Rishon LeZion in the north-central part of the occupied territories.