Palestine
Hamas says will continue to fight Israel, as Tel Aviv regime crimes 'imprescriptible'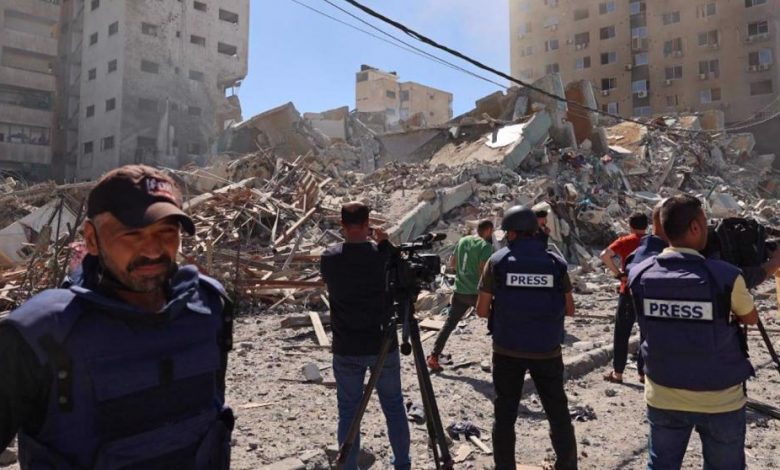 The Palestinian resistance movement of Hamas has stressed that it has the right to fight against Israeli occupation, saying the crimes committed by Israel against the Palestinian people are "imprescriptible."
"The Israeli crimes against our Palestinian people are imprescriptible, and the occupation's leaders, soldiers, and army would be tried as war criminals for the heinous crimes and massacres they committed against the children and women," Hamas said in a statement on Friday, on the occasion of Palestinian Martyrs Day.
The movement renewed the pledge of allegiance to the blood of the martyrs, and vowed to continue the path of resistance until the liberation of Palestine and the return of Palestinians to their homeland, from which they were driven out.
"We will remain loyal to the families of the martyrs as they are an authentic part of our people," the statement said.
Hamas also decried Israel over the seizure of the bodies of 253 martyrs in the infamous "cemeteries of numbers" for tens of years, decrying the practice as "a Zionist crime" and "a flagrant violation of… human norms and a desperate attempt that won't succeed to humiliate our people and to discourage them from continuing their legitimate fight to grab their rights and liberate their land," according to the Palestinian Information Center.
The movement also stressed that the recovering of the martyrs' bodies was non-negotiable, reiterating its opposition to the inclusion of the issue in any negotiations or an upcoming swap deal.
It also urged human rights groups across the world to exert pressure on Tel Aviv to release the bodies.
In recent years, Israeli troops have on numerous occasions been caught on camera brutally killing Palestinians along Gaza and across the occupied West Bank.
Gaza has been under Israeli siege since June 2007, causing a decline in living standards as well as unprecedented unemployment and poverty. Israel has also launched at least three major wars on Gaza since 2008. Back in May, frequent acts of violence against Palestinian worshipers at the al-Aqsa Mosque led to an 11-day war between Palestinian resistance groups in the besieged Gaza Strip and Israel, during which the Israeli regime killed at least 260 Palestinians, including 66 children.