Palestine
Middle East
Hamas says will take legal action against UK blacklisting of movement
Palestine's resistance movement Hamas says it will take legal action against the United Kingdom after London designated the movement as a "terrorist organization" with the possibility of up to 14 years in prison for those publicly supporting it.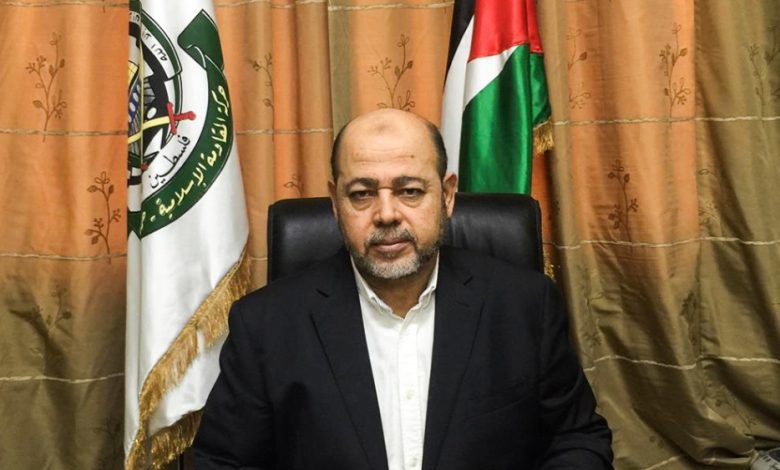 "Hamas is working on a strategy with British lawyers for the cancellation of the decision," said Hamas Political Bureau member Mousa Abu Marzouk on Sunday, the movement's official website reported on Monday.
Speaking at a webinar held by the Palestinian Refugees Studies Center, the Hamas official added, "We'll do everything in our power to serve the Palestinian voice."
"We want to support the Palestinian cause and restore our project and self-determination," Abu Marzouk stated.
On November 19, the British government blacklisted the political wing of Hamas, joining the United States, Canada and the European Union in fully banning the Gaza-based Palestinian resistance group, which provides a tremendous amount of defense for the Palestinian rights against frequent Israeli acts of aggression.
London had already banned the group's military wing, known as the Izz ad-Din al-Qassam Brigades, across the UK. The move to proscribe Hamas means its members or those who invite support for the resistance group could be jailed for up to 14 years.
Founded in 1987, Hamas is the largest Palestinian resistance movement. Since 2007, it has ruled the besieged Gaza Strip and has since defended the impoverished enclave against four major Israeli wars, including the most recent 11-day conflict that ended in an Egyptian-brokered ceasefire in May.
Elsewhere in his remarks, Hamas spokesman stated that internal division among various Palestinian groups will not serve their interests, adding that the movement intends to protect its homeland and the resistance.
Abu Marzouk urged the ruling Fatah party in the occupied West Bank and the Palestinian Authority, led by President Mahmoud Abbas, to agree on partnership and set up a national resistance program in a way that serves the Palestinian interests.
"Hamas has no interest in the division and wants to preserve the [Palestinian] homeland, constants, and option of resistance."
The Hamas official reiterated the resistance group's condemnation of the so-called normalization deals signed between the Israeli regime and a number of Arab countries under US auspices. He said these much-denounced accords have helped bring the occupying entity out of its isolation in the region and weakened support for the Palestinian cause.
Abu Marzouk further stressed the Palestinian people's total adherence to their legitimate rights and resistance as a sole option to end the decades-long occupation. He confirmed that the Palestinian rights are inalienable and that Palestinians would never recognize the Israeli occupation nor accept the "two-state solution" or the "one-state solution."