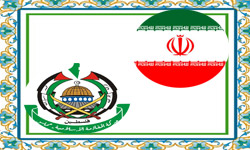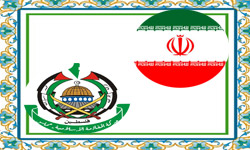 Palestinian Islamic Resistance Movement (Hamas) lauded the support provided by the Islamic states, Iran in particular, for the Palestinian resistance groups during the 8-day Israeli war on Gaza, and described its ties with Tehran as strategic.
Addressing the International Conference of Muslim Scholars and Islamic Awakening here in Tehran on Tuesday evening, Hamas Representative in Tehran Khalid Qadoumi stressed that relations between Iran and Hamas are strategic.
Now is not time of dispute in programs, because there is a joint plan to destroy the Zionist regime of Israel, he added.
Referring to the 8-day war of the Zionist regime against Gaza, Qadoumi said that support of the Islamic Ummah (community) for Gaza people in this war was very good and Iran with its money and weapons supported Palestinians while Turkey and other countries supported Palestinians in other ways.
The envoy said that Hamas is a liberation movement, which follows moderate Islam. He added that Hamas leaders have declared that they do not recognize the Zionist regime.
His remarks came after Supreme Leader of the Islamic Revolution Ayatollah Seyed Ali Khamenei lauded Palestinians for their recent victory over the Zionist regime in the 8-day Israeli war on Gaza, and said the war once again showed the necessity for unity among Muslims.
Addressing participants in the International Conference of Muslim Scholars and Islamic Awakening here in Tehran, Ayatollah Khamenei praised the "braveries" shown by the Palestinians groups, specially Hamas and Islamic Jihad Movements, in the Gaza war.
Israel triggered an 8-day fighting by assassinating the military chief of the ruling Hamas group on November 14 followed by dozens of airstrikes on Gaza.
In response, Palestinian groups fired over 1,500 missiles and rockets at Israel.
Palestinian resistance groups targeted Tel Aviv and areas near Jerusalem for the first time in the history of confrontations between the two sides, launching a rocket attack in a major escalation of hostilities as Israel pressed forward with relentless airstrikes on the Gaza Strip.
Israel called up thousands of reservists and massed troops along the border with Gaza, signaling a ground invasion of the densely populated seaside strip could be imminent.
But the rocket attacks on areas deep in the occupied territories (Israel) frightened the Israeli regime, and made it drop its aggression plans and ask for third party mediation.
Eventually, a Cairo-mediated ceasefire agreement, which took effect on Wednesday November 21, ended the Israeli attacks, which killed more than 165 Palestinians and injured about 1,269 others.