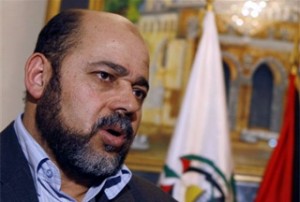 The deputy director of the Hamas political bureau Moussa Abu Marzouk says there has been significant progress on a prisoner swap deal with Israel.
According to Abu Marzouk on Thursday, significant headway has been made despite reports that negotiations were snagged over a group of Palestinian prisoners that Israel refuses to free.
"There is tangible progress," Abu Marzouk told AFP in a phone interview from Damascus.
The prisoner swap deal involves the release of the captive Israeli soldier Gilad Shalit in return for hundreds of Palestinians who are being held in Israeli jails.
Gilad Shalit was captured by Palestinian fighters in the Gaza Strip in 2006.
Earlier this week, both Israel and Hamas reported significant progress in the talks.