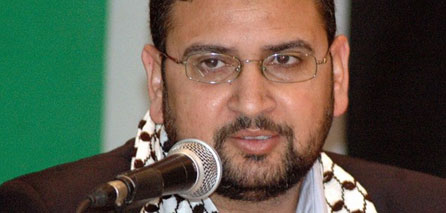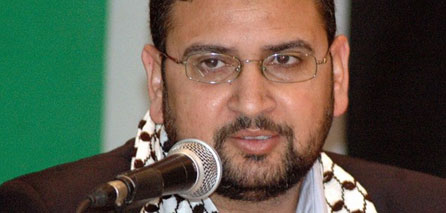 The Hamas movement Sunday slammed Mahmoud Abbas for seeking an invitation from the Quartet to start direct negotiations with Israel.
The invitation, which is expected in the coming days, "would form a cover to Abbas and his Fatah party to go to the negotiations and would help them to escape from embarrassment before Arab and Islamic public opinion," Hamas Spokesman Sami Abu Zuhri said.
The Quartet comprising the United States, the European Union, Russia and the UN, is expected to issue a statement expressing their commitment to support the negotiations, listing several principles for the peace process and inviting the Palestinians to start face-to-face talks with Israel.
Abu Zuhri said that the Quartet's statement "would not add any thing and would be pointless because Israel doesn't commit itself to the international laws."