Palestine
Hamas slams high-level meetings between PA officials, Israeli ministers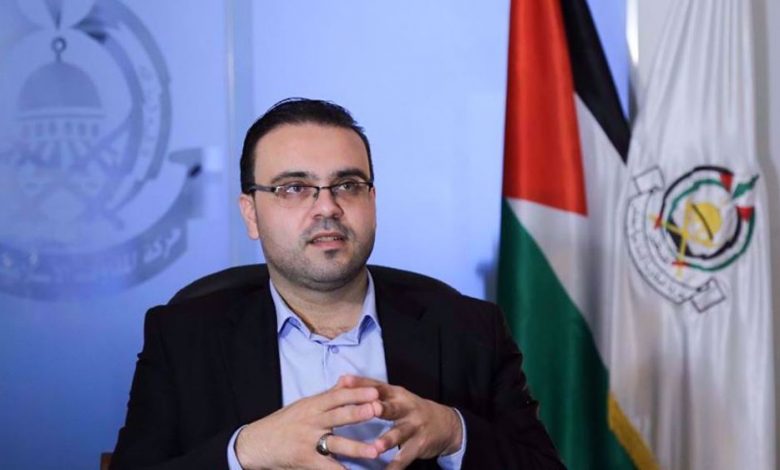 Hamas has vehemently condemned recent meetings between officials from the Palestinian Authority (PA) and Israeli ministers as an "awful demeanor," stating that such developments amount to a flagrant violation of the Palestinian cause.
Hamas spokesperson Hazem Qassem said such high-level contacts reflect the fact that the Ramallah-based Palestinian Authority is adamantly opposed to coordination with other Palestinian groups, and ignores all national considerations.
The meetings are an awful demeanor and considered "a national and moral crime," Qassem pointed out.
"Such behavior by leaders of the Palestinian Authority would not only encourage some officials in the region to continue their normalization of relations with the Tel Aviv regime, but also to go even further and cement such ties," he added.
The Hamas spokesman finally held the Palestinian Authority fully responsible for the fallout from the normalization of ties with Israel.
Last month, Hamas and Islamic Jihad resistance movements strongly condemned the meeting between Palestinian Authority chief Mahmoud Abbas and the Israeli minister for military affairs, Benny Gantz, describing it as a "stab in the back" of the Palestinians and their cause.
"It is a betrayal of the blood of the martyrs," Hamas spokesman Abd al-Latif Qanou said in a statement at the time.
The meeting, he said, reflected the continued downfall of the PA and the "abandonment of national values, as well as the beautification of the face of the occupation."
Islamic Jihad said the meeting came against the backdrop of the "crimes of the occupation, its siege and its aggression" against the Palestinians.
"The meeting between Abbas and Gantz is a stab to our people," said Islamic Jihad spokesman Tareq Silmi.
On September 14, a top political ally of Israeli prime minister Naftali Bennett said the hardline leader opposed meeting with Abbas.
Interior minister Ayelet Shaked, the No. 2 in Bennett's right-wing Yamina party, cited the PA's pursuit of war crimes charges against Israel at the International Criminal Court (ICC).