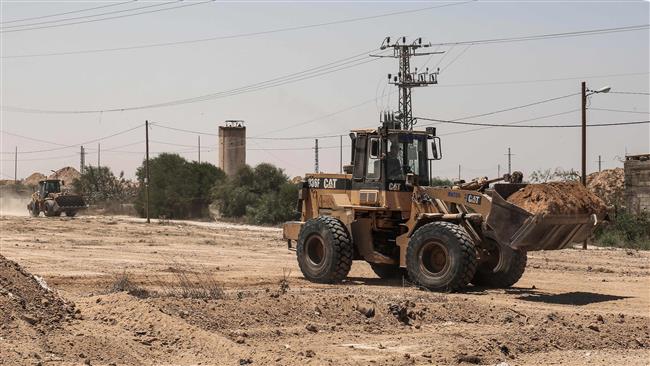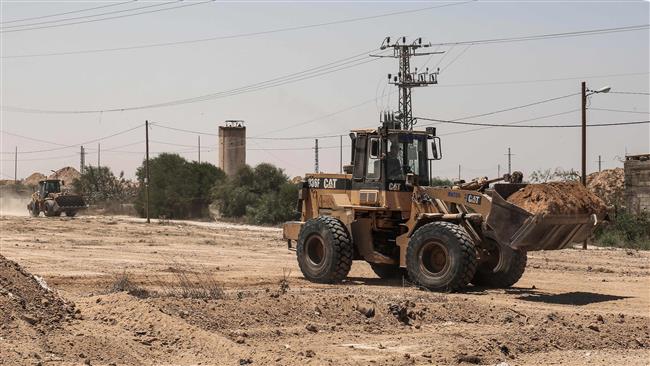 The Palestinian resistance movement Hamas has started building a buffer zone along the Gaza Strip's border with Egypt, in what is seen as part of efforts to improve strained ties with the North African county.
Tawfiq Abu Niem, Gaza's deputy interior minister, said on Wednesday that the aim of the 12-kilometer-long area was to boost security on the frontier with Egypt, adding that it was part of an agreement reached with Egypt without elaborating.
The construction of the zone, which will be 100 meter-wide, started as Hamas officials hope that the creation of the buffer will lead to an easing of a crippling decade-long blockade of the Gaza Strip.
The coastal enclave, home to nearly two million Palestinians, has been described as "the world's largest open-air prison." It has been under an Israeli siege since 2007.
The already-weakened economic and humanitarian situation in the Gaza Strip is exacerbated by Egypt's closing of the Rafah border crossing. The crossing has been continuously closed except for some days of partial openings.
Ties between Hamas and Egypt have been tense in recent years since the overthrow of Mohamed Morsi, Egypt's first democratically-elected president. Moreover, Cairo accuses the Palestinian resistance group of backing militants in Sinai Peninsula, an allegation strongly rejected by the movement.
Earlier this month, a delegation from Hamas, headed by Yehiya Sinwar, the newly chosen leader in Gaza, arrived in Cairo to hold the first high-level meeting with Egypt's security officials after months of tensions.
A Hamas official told AFP that during the Cairo talks the two sides had an understanding to reopen the Rafah border crossing in September.
Meanwhile, sources at the Rafah crossing said last week that Egypt had begun the delivery of one million liters of fuel to the besieged Gaza Strip in an attempt to ease the electricity crisis in the Palestinian territory.
This came after Israel began reducing its electricity supplies to Gaza.