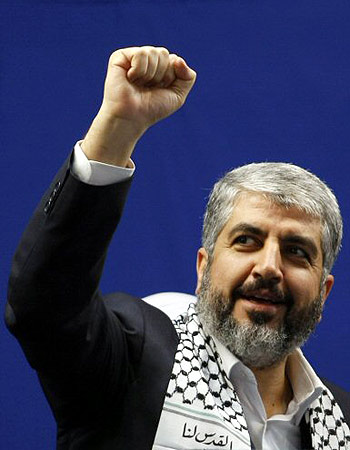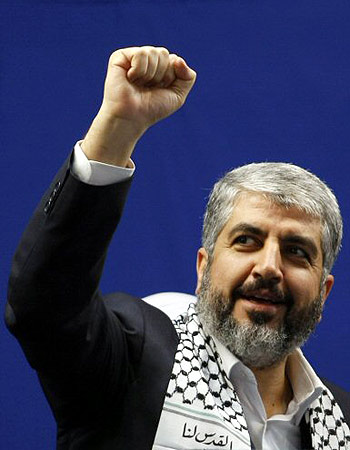 Political bureau chairman of Hamas Khaled Meshaal tabled his movement's terms for truce with Israel during a meeting with Egyptian intelligence chief Mohammed Shehata on Saturday.
Sources close to the Hamas delegation that was led by Meshaal said that Hamas received a number of requests for restoring calm to Gaza through European parties, which the sources described as preliminary and not an officially-drafted agreement.
The sources told the PIC that the meeting with Shehata was meant to explore the movement's ideas about a ceasefire, adding that Hamas tabled its demands topped by an end to the aggression and assassinations in addition to lifting the blockade on the coastal enclave in return for halting all rocket attacks on Israeli targets.
The sources said that the Egyptian side expressed understanding to Hamas's demands, adding that the Hamas delegates asked for international guarantees for implementing any truce agreement.
They said that the Egyptian intelligence chief said that he would convey the demands to Israel.
The sources also said that Mishaal might attend a meeting grouping Egyptian president Mohammed Morsi, Turkish premier Recep Erdogan, and the Emir of Qatar Sheikh Hamad Al-Thani in Cairo.