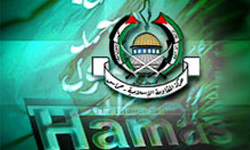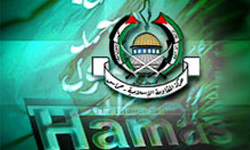 A senior leader of the Palestinian Islamic Resistance Movement, Hamas, reiterated on Saturday that the group will not implement the national reconciliation agreement unless its members imprisoned in the Palestinian Authority's jails are freed.
"Palestinians' national reconciliation will not be materialized as along as the members of the (Hamas) movement in the West Bank are not freed from the PA prisons," Hussein Abu Kawik told FNA.
Stressing that freedom of Hamas political detainees is the most important issue for his movement, Kawik reiterated that if the prisoners are not freed, all reconciliation efforts and implementation of the related agreement will come to a stalemate.
Kawik reminded that freedom of Hamas members from the PA prisons is one of the paragraphs mentioned in the reconciliation agreement, and said Hamas will give another chance to the PA to comply with the agreement.
Earlier this month, thirteen Palestinian groups including, Fatah and Hamas, signed a landmark unity deal ending their long-running division.
According to internal sources, the agreement includes formation of a caretaker government until elections take place in both the West Bank and Gaza.