Palestine
Hamas urges U.N. to adopt practical measures to end Gaza tragedy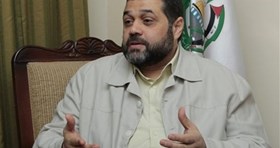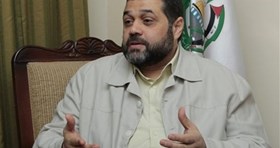 Hamas said the statements released by the U.N. Chief Ban Ki-moon on the tragic state of affairs in the blockaded Gaza Strip are true but not on time, urging the U.N. to adopt practical steps.
Hamas's Foreign Relations Chief Osama Hamdan called on the U.N. Secretary General to overtly identify the parties that have been imposing a tough siege on Gaza.
"The blockade imposed on the Gaza Strip is a political decision that aims to liquidate the Palestinian cause," Hamdan stated.
He said the siege aims at subjugating the Palestinian resistance after the Israeli wars on the besieged coastal enclave have failed to do so.
Hamdan urged the U.N. Chief to implement practical measures as regards the situation in Gaza, including heading a humanitarian convoy to supply the enclave with their most urgent needs.
"The second step required of Ban Ki-moon is to announce the end of the Israeli occupation in the Gaza Strip and to announce that Israel has no sovereignty over Gazans," he added.
Hamdan also said that Ban Ki-moon should urge the international community to impose sanctions on the Israeli occupation for its crimes against the Palestinians.
He added that the Palestinian resistance will carry on with its anti-occupation agenda and stand up for Palestinians' inalienable rights.
The U.N. Chief told the UNSC late on Tuesday evening that the humanitarian situation in Gaza is fraught with dangers, which poses a serious threat to peace and stability in the region in the long run.