Palestine
Hamas warns against desecration of Ibrahimi mosque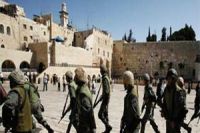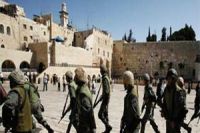 Palestine's Islamic Resistance Movement, Hamas, on Friday condemned the Zionist Israeli occupation authorities for organizing regular storming operations of the Ibrahimi mosque in the West Bank of the Jordan River.
According to the Palestine Information Center, in a statement Hamas warned the Zionist authorities of the consequences of the continued targeting of Al-Khalil and its Ibrahimi mosque.
Hamas blasted such provocative storming of the mosque and affirmed that they would not succeed in imposing a new de facto situation and wiping out Islamic landmarks.
The Resistance movement concluded that the Ibrahimi mosque would remain a purely Islamic holy shrine and the Palestinians would continue to defend their land and holy shrines until liberation of the entire Palestine.
A group of Zionist fanatic settlers stormed the Ibrahimi mosque under protection of Israeli occupation forces on Thursday night.