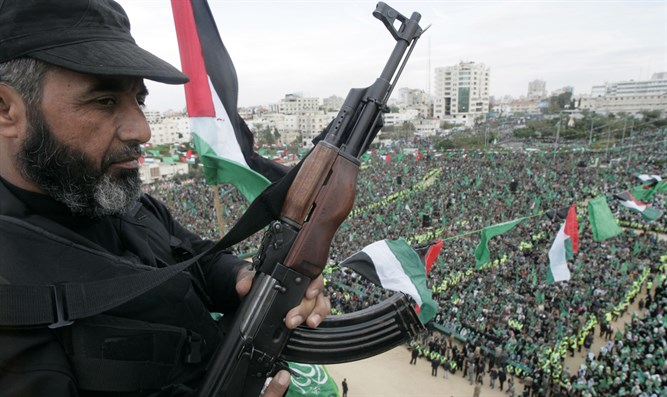 The Palestinian resistance movement Hamas warned Israel of consequences after Israeli jets and artillery targeted multiple sites in Khan Younis and east of Gaza city.
"The continued acts of folly by the occupation (regime) against the peace protesters along the border fence, (Israel's) intentional killing of the protesters, and the fire at Hamas targets are a dangerous escalation, playing with fire, that won't bring security to the enemy and its settlers," Hamas spokesman Fawzi Barhoum said in a statement on Sunday, media reports said.
Israel "will bear the full consequences," he warned.
Israeli officials claimed that the bombing raids were carried out in response to a rocket fired at Israel late on Saturday.
Witnesses described the regime's strikes as an "unusually heavy" response to a single rocket that was presumably fired by Hamas and landed in a deserted area in southern parts of occupied territories earlier, resulting in no reported damage or casualties.
In November, Israel struck a ceasefire deal with the leadership of Gaza following an intense two-day border confrontation, triggered by a botched Israeli special forces raid into the strip.