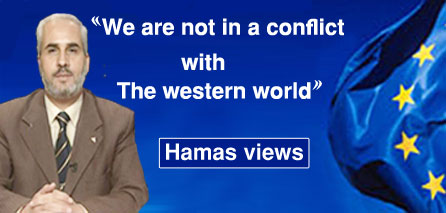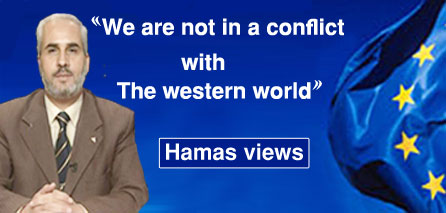 Fawzi Barhoum, a Hamas spokesman, has said that his movement welcomes dialog with any western country, specifically with France, in a bid to rally international support for the just Palestine cause.
Barhoum was commenting in a press release on Saturday on the statement by French external affairs minister Bernard Kouchner that Paris was ready to open dialog with Hamas in the event the Ramallah authority asked it to do so.
"If Kouchner wanted to initiate dialog with Hamas on the basis of supporting Palestinian rights and just cause, then we are ready for it," the spokesman said.
He said that Kouchner does not need a permission from any party to open dialog with Hamas.
Barhoum said that the increasing European calls for dialog with Hamas was the result of their "sense of guilt" for supporting Israel and the embarrassment that such support had put the European rulers before their peoples. The calls are also meant to make amends for European mistakes in ignoring the Palestinian people and backing Israeli occupation, he elaborated.
He said that the atmosphere was now ripe for all parties to start dialog with Hamas after the exposure of Israel's crimes in Gaza and against the Freedom Flotilla.
Such calls should turn into practical steps on the ground, Barhoum said, urging Europe to break the siege on Gaza.
In another incident, Mohammed Al-Farra, the mayor of Khan Younis, said that his recent European tour had aimed at rallying support for breaking the siege on Gaza Strip in addition to securing financial backing for civil projects in various Gaza districts topped by Khan Younis.
He told the Hamas media bureau in Khan Younis in an interview that public and official awareness regarding the Palestine cause was growing in Europe.
Farra said that many European politicians and partisan leaders whom he met during his tour expressed regret for not opening dialog with Hamas after winning general elections back in 2006.