Palestine
Hamas: West Bank is the strategic bank of resistance operations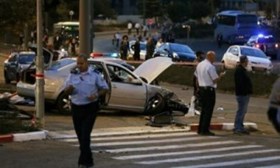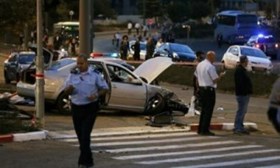 The Hamas Movement hailed the latest vehicular attack on Israeli soldiers in Al-Khalil as "heroic," and described the West Bank as the strategic bank of resistance operations and the hub of the conflict with the occupation.
Its spokesman Fawzi Barhoum stated on his Facebook page Wednesday that all Israel's methods of repression and intimidation would never dissuade the Palestinian people from resisting occupation regardless of the sacrifices made.
Barhoum called for more deterrent operations against Israeli settlers and soldiers in the West Bank and Jerusalem to curb their growing arrogance.
Three Israeli soldiers were injured Wednesday night after a Palestinian vehicle slammed into them on road 60 near al-Aroub refugee camp, north of al-Khalil city.
Earlier on the same day, a Hamas-affiliated Palestinian driver drove his car into pedestrians near the light rail in east Jerusalem, killing one border police officer and wounding 14 others.
The vehicular attacks on Israelis have taken place as Israel persists in its aggressive acts against the Palestinians and their holy sites in occupied Jerusalem.