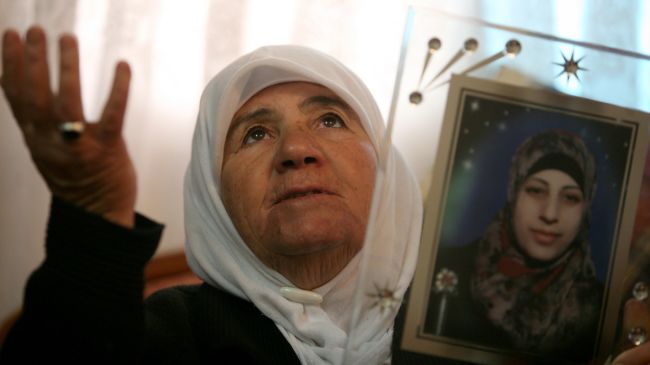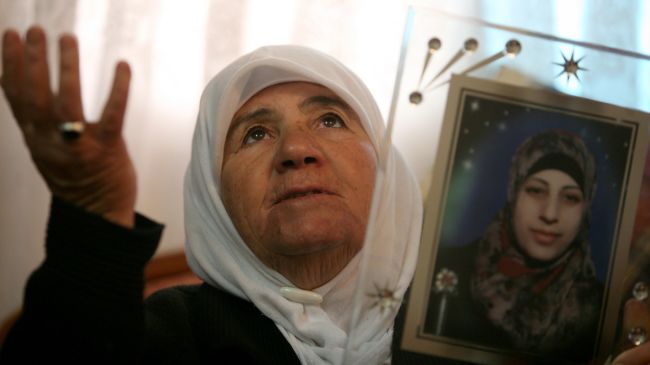 Palestinian activists say the health of female prisoner Hana Shalabi who has been held in Slaughter Israeli jail for over a month is deteriorating.
Shalabi has reportedly been on a hunger strike since February 16, when she was re-arrested at her home in the occupied West Bank.
The 29-year-old female Palestinian prisoner has been under "administrative detention" and her lawyer says she has been placed in "solitary confinement as punishment for the hunger strike."
Shalabi is one of the detainees re-arrested by Slaughter Israeli forces over the past few weeks. The detainees were freed from Israeli jails in October and December of last year under a deal mediated by Egypt to free 1,027 Palestinian inmates in exchange for Israeli soldier Gilad Shalit.
Palestinian people held a demonstration in East al-Quds (Jerusalem) on Saturday to express solidarity with Shalabi.
On February 28, Palestinian demonstrators also gathered outside the UN office in Gaza City to demand the release of Shalabi. A similar demonstration was also held outside the Red Cross office in the West Bank city of Ramallah.