Iraq
Hand grenade thrown at police in Iraqi capital, nine injured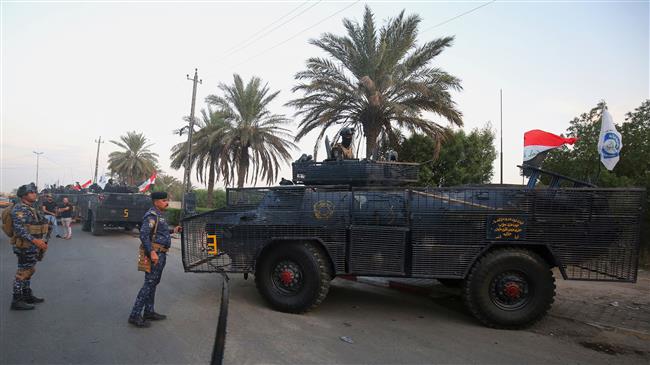 At least nine police officers have sustained injuries after a grenade was hurled at security forces in the Iraqi capital city of Baghdad, as a wave of protests over unemployment, corruption and lack of public services continue in the country.
Major General Abdul Karim Khalaf, the spokesman for the Commander-in-Chief of the Iraqi Armed Forces, told the official Iraqi News Agency on Wednesday that the attack took place on police forces stationed at a checkpoint on historic al-Rasheed Street and close to the Central Bank of Iraq.
Khalaf added that four security personnel were critically injured in the attack.
Iraqi parliament calls on President Salih to nominate PM candidate in 15 days
Meanwhile, the speaker of the Iraqi parliament, Mohamed al-Halbousi, appealed on Wednesday to President Barham Salih to nominate a new prime minister within 15 days.
"Based on Article 76 of the Constitution, I call [on the president] to appoint a candidate for the prime minister's post within 15 days," Halbousi said.
Iraq's parliament on Sunday formally accepted Prime Minister Adel Abdul-Mahdi's resignation.