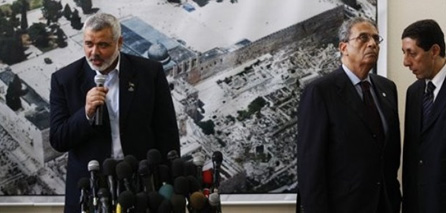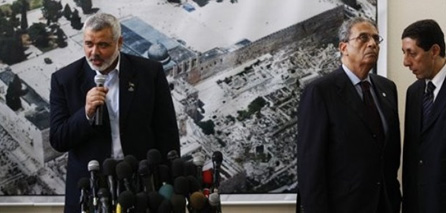 Palestinian premier Ismail Haneyya sent a message to Amre Mousa, the Arab League secretary general, asking him to file an Arab complaint at the UN Security Council over the serious Israeli military threats against the Gaza Strip.
The message, obtained by the PIC, urged Mousa to shoulder his brotherly responsibility and to move on all levels so that Arab stands would check the Israeli aggression on the Palestinian people, who are still suffering from the repercussions of the previous war.
Haneyya said that none could predict Israel's treachery, particularly when it used to exploit the world community's preoccupation with a certain event to launch its aggressions.