Palestine
Haneyya: 2014 is the year of reconciliation and national constants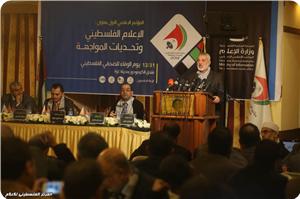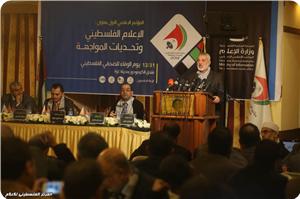 Palestinian premier Ismail Haneyya said that 2014 would be the year of the Palestinian reconciliation and the protection of the national constants, affirming that his government would take more practical steps in this regard.
Premier Ismail Haneyya made his remarks in a conference held on Tuesday by the ministry of information in Gaza under the rubric "The Palestinian media and the challenges of confrontation."
The premier reiterated his government's utter rejection of the peace talks with the Israeli occupation state and warned that the negotiations pose a threat to the Palestinian rights and constants.
He also warned that the solutions which are tabled by US secretary of state John Kerry is detrimental to the Palestinian cause, and called for rebuilding a national strategy to protect the national rights and constants.
Haneyya, in another context, congratulated the Palestinian detainees who were released last night and welcomed the release of any prisoner from Israeli jails, but he stressed that their freedom should not be in exchange for settlement expansion.
He also congratulated the Fatah faction on the anniversary of its inception, and asserted that his government agreed to let Fatah organize its anniversary in Gaza regardless of what happens to Hamas in the West Bank.