Palestine
Haneyya: Assassination of Hamas leaders makes us stronger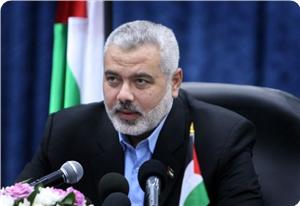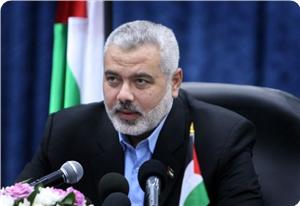 Deputy head of Hamas's political bureau Ismail Haneyya on Thursday called on Egypt to hold the Israeli occupation responsible for its war crimes against Palestinian civilians, slamming Israel over the collapse of the truce talks in Cairo.
"Everybody knows well that Cairo ceasefire talks have collapsed due to Israel's procrastination," Haneyya said, condemning Israel over taking advantage of Cairo talks to cover up its war crimes against the Palestinians in Gaza.
"We advise anyone who wants to mediate a ceasefire to be alert to Israel's deception and procrastination," he stated.
Haneyya said no ceasefire shall ever see the day unless all Palestinian demands are met, including ending the aggression and lifting the blockade once and for all.
The Hamas official highlighted that Israel's crimes only make Palestinians stronger and more eager to restore their legitimate rights.
"History has proven that the assassination of resistance fighters makes Hamas stronger and solider than what the Israeli occupation might think. Hamas swiftly makes up for such losses and moves ahead," he added.