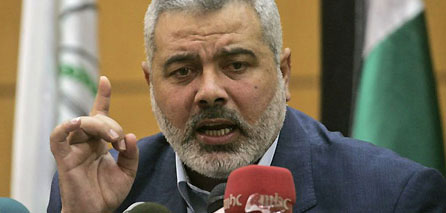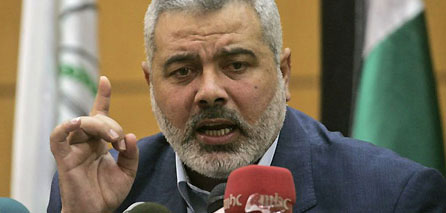 Palestinian Prime Minister in Gaza Ismail Haneyya called for rebelling against the Israeli occupation.
Haneyya on Wednesday demanded the Palestinian people to use the language of rebellion against the occupation instead of using it with each other.
He added: "Palestine is the homeland of all Palestinians and Gaza was liberated by its people, it belongs to them and to all the Palestinians everywhere."
Gaza Premier stressed that the liberation of the country can only be achieved with the unity and the end of the division.
He also hailed the role of the Interior Ministry in strengthening the partnership with civil society organizations.
He also called for reopening all the institutions that were closed in the West Bank, as they were reopened in the Gaza Strip.