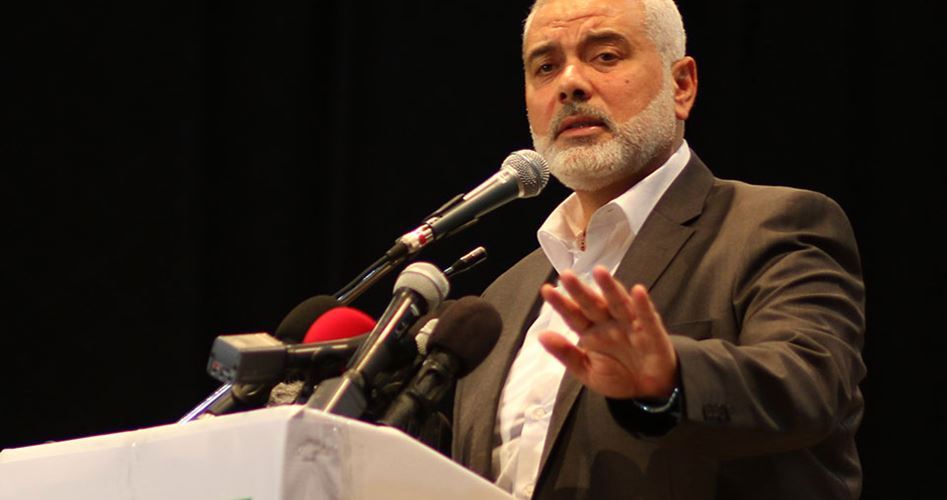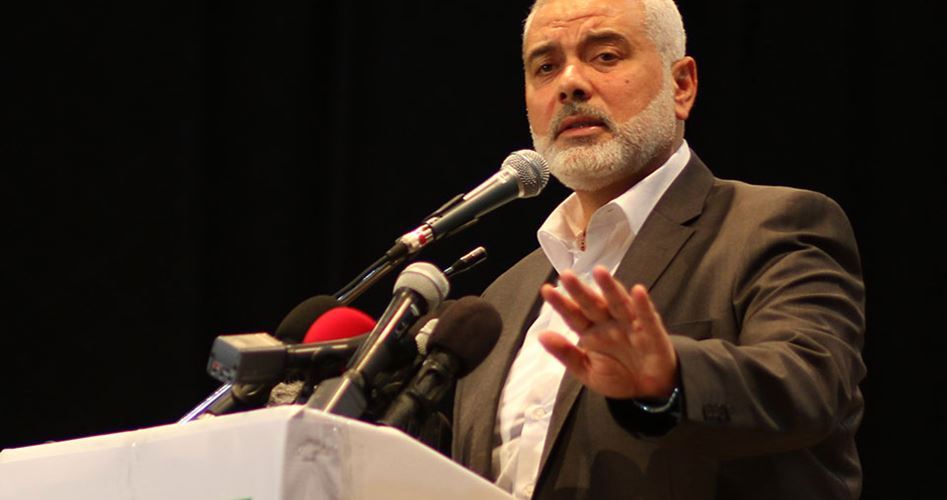 Ismail Haneyya, deputy head of the Hamas political bureau, said on Sunday that all the attempts aimed at subjugating the Gaza Strip will fail.
Haneyya affirmed in a speech during a conference in Gaza that Hamas's sources of power are numerous whether in the Gaza Strip, Occupied Jerusalem, the 1948 occupied territories or the Palestinian refugee camps in the Arab and Islamic countries or among the Palestinian prisoners in the Israeli jails.
Haneyya stated that Hamas's policy document, which will be announced on Monday, does not affect the Movement's constants which include Palestine, Jerusalem, return, resistance and unity, adding that his Movement welcomes partnership, unity, and national dialogue.
He emphasized that his Movement has taken important decisions in order to end the division, pointing out that Hamas relinquished the government in Gaza to the Palestinian Authority (PA) government and agreed to hold municipal elections, despite the absence of consultations, to make the reconciliation succeed.
He continued that they welcomed all the delegations coming to Gaza or Doha and held a series of meetings, including the Beirut meeting, but in return, the PA government decided to hold municipal elections in the West Bank without the Gaza Strip and imposed deductions ranging from 30% to 40% on the salaries of the PA employees in Gaza.
The Hamas official described the steps taken by his Movement in this context as "responsible and wise", stressing that his Movement does not regret them.
Haneyya sent several messages to the Israeli occupation authorities, affirming that the spatial and temporal division of al-Aqsa Mosque had failed at the hands of the Jerusalemite people who stand on behalf of the Muslim nation in the face of the Israeli schemes.
Haneyya pointed out that the next few days will witness the last phase of the Hamas internal elections where a new chairman of the political bureau will be elected.
He concluded by saluting the Palestinian prisoners in Israeli jails and vowed to pursue all means to liberate them.