Palestine
Haneyya: Israeli violations at al-Aqsa Mosque intolerable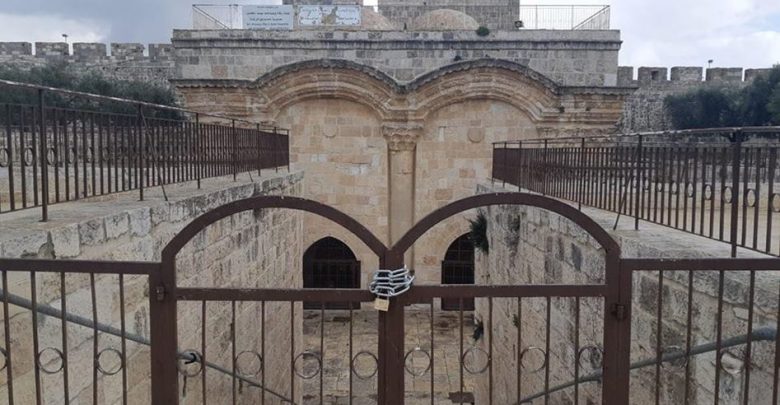 Head of Hamas Political Bureau Ismail Haneyya condemned the Israeli violations in occupied Jerusalem and holy al-Aqsa Mosque.
Speaking from Cairo, Haneyya said the Israeli violations in occupied Jerusalem and al-Aqsa Mosque Compound, including the closure of al-Aqsa's Bab al-Rahma and other Islamic institutions, are extraordinarily alarming.
Haneyya dubbed such arbitrary measures signs of Israeli intentions to impose new restrictions in order to divide Muslims' third holiest site timely and spatially between Israelis and Muslims.
Haneyya hailed the Palestinians in occupied Jerusalem whom he said have stood on guard to all Israeli sacrilegious schemes, calling on the Palestinian people in the West Bank, Jerusalem, and the 1948 occupied territories to gather next Friday at al-Aqsa in response to the Israeli escalation.
The Hamas chief also said that the Israeli escalation against al-Aqsa dovetails the Warsaw conference, where Israeli leaders have left no stone unturned to normalize ties. "Therefore, we call on the Arab and Islamic nations to end all forms of normalization with the Israeli occupation at all levels, place the Palestinian cause back on top of their agenda, and to continue to treat the Israeli occupation as their arch-foe."
Haneyya vowed that the Palestinians will not give up their anti-occupation struggle and will keep defending al-Aqsa Mosque by all means.