Haneyya met Islamic Jihad Leaders tp discuss joint cooperation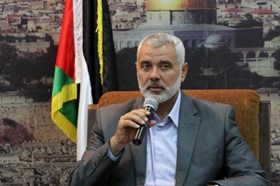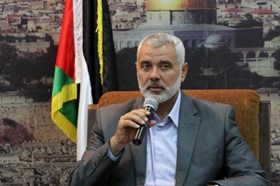 Ismail Haneyya, Deputy Chairman of Hamas Political Bureau, met a delegation of the Islamic Jihad leadership on Monday to discuss joint cooperation and Gaza crises.
Haneyya's office said, in a brief statement, both parties examined the political conditions in the Palestinian arena and bilateral cooperation along with the Strip's crises and possible solutions to them.
Gaza Strip has been going through a power crisis which reached up to 18-hour-cut off a day, while the unity government refuses to bear its responsibility towards this crisis in addition to others such as the crossings, employees, and health sector.
Hamas maintains solid relations with other Palestinian resistance factions and is keen on forging close cooperation with them in face of the Israeli threats.