Palestine
Haneyya: Some parties afraid of seeing the intifada continue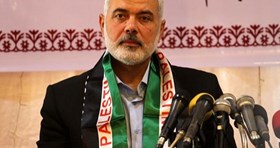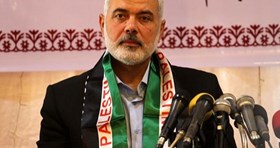 Deputy head of Hamas's political bureau Ismail Haneyya has expressed his belief that there are several parties afraid of seeing al-Quds intifada continue, describing it as "an uprising for the liberation of the Palestinian land and people."
"There are parties afraid of seeing the intifada continue, seeking to keep it under control, and calling it Habba (popular move)," Haneyya stated during his Friday khutba (sermon) in al-Awdah Mosque in Gaza.
"This intifada was started by young people who lost their faith in politics and the history of negotiation with Israel, and said no to the [Israeli] violations against Jerusalem and the Aqsa Mosque," the Hamas official added.
Since al-Quds intifada started in early October in the West Bank, Jerusalem and the Gaza Strip, the Palestinian people, especially the youths, have launched a wave of attacks against Israeli settlers and soldiers.
They have also engaged in daily clashes with Israeli military and security forces in different areas of the occupied territories.