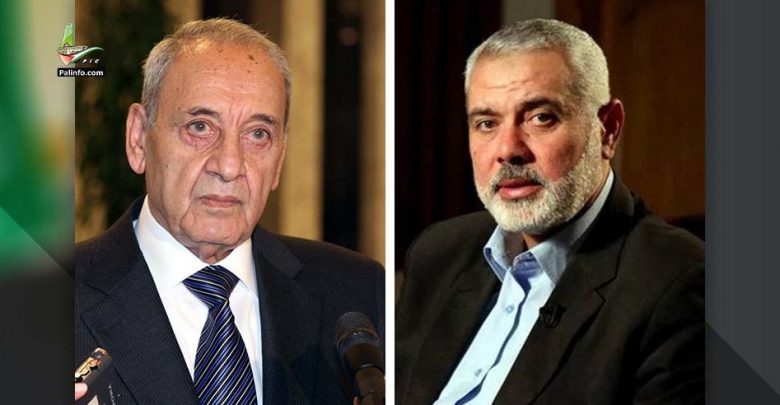 Head of Hamas's political bureau Ismail Haneyya phoned Nabih Berri, speaker of the Lebanese parliament, and conveyed his Movement's sincere thanks for the personal position he voiced recently against the US deal of the century and the Bahrain economic workshop.
Haneyya also applauded the Lebanese political position against the US attempts to liquidate the Palestinian cause.
In another context, the Hamas official thanked Berri for the great efforts he made recently to launch Lebanese-Palestinian dialog, expressing hope that this dialog would lead to practical results, especially with regard to the enactment of legislation granting the Palestinian refugees in Lebanon social and human rights in order for them to live with dignity until the day of their return to their homeland.
Haneyya also highlighted Hamas's keenness on ending the inter-Palestinian division and positively responding to any initiative in this regard