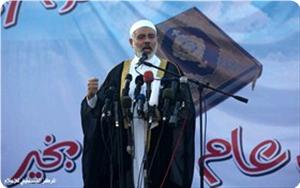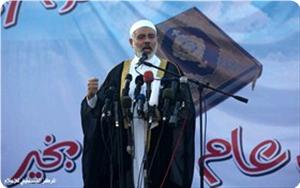 Palestinian premier in Gaza Ismail Haneyya has emphasized preparedness to forge closer security cooperation with Egypt in order to protect joint security.
Haneyya, during a sermon on the occasion of Eidul Fitr on Sunday, renewed condemnation of the attack on Egyptian soldiers in Sinai.
"Yes, we are with security coordination but not with the Zionist enemy but rather with our brothers and our Arab and strategic depth so as to achieve stability and progress and welfare," the premier said.
He stressed that Gaza would never pose a threat to Egypt or its people, and re-asserted that the Palestinian people would never think of relinquishing their land and opt to settle in Sinai.
Haneyya asked the Egyptian leadership not to heed attempts to drive a wedge between the Palestinians and the Egyptian people.