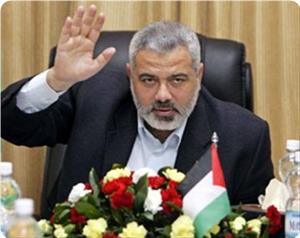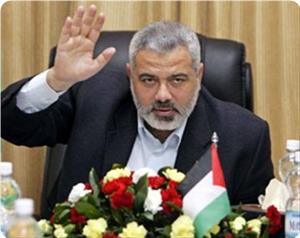 The Palestinian PM Ismail Haniyeh participated in the first day of graduation ceremonies at the Islamic University which is celebrating the 31st group of undergraduates, congratulating the graduates and their families
The PM delivered a speech during the graduation ceremony of the Faculty of Medicine's students on Tuesday June 26 saying that the group's graduation reflects the spirit of steadfastness and creativity of the Palestinian people during the past years, despite the Zionist blockade and aggression it has been facing.
He considered that the graduation of the first batch of medical students as a remarkable national achievement, and a victory over the siege imposed on the Gaza Strip, asserting that the graduated students would be a qualitative addition to the medical and health sector in Gaza, as they are excellent students.
Concerning the achievements of the government at the medical level, Haniya mentioned opening several hospitals and conducting 450 open-heart surgery and 9000 catheterization operations in spite of the harsh reality experienced by the Ministry concerning its stock of medicines and medical supplies.
He reiterated that the occupation's strategy in Gaza failed facing the Palestinian people's will and ability, saying: "there is no future for Israel, not only in Gaza but in all Palestinian land."
The Palestinian Prime Minister congratulated once again the newly elected Egyptian President Dr. Mohamed Morsi, the Egyptian people and all the Arab and Islamic nation.
He stressed on his rejection of the rumors about the alternative homeland, the settlement projects and all project that may detract any Palestinian right.
Haniyeh said: "During a phone call to the Egyptian President Morsi congratulating him for winning the elections, I assured him that we were not and we will never be a cause of any tension in the Egyptian arena," pointing out that Palestine will always be the protector shield of the Egypt's eastern borders.