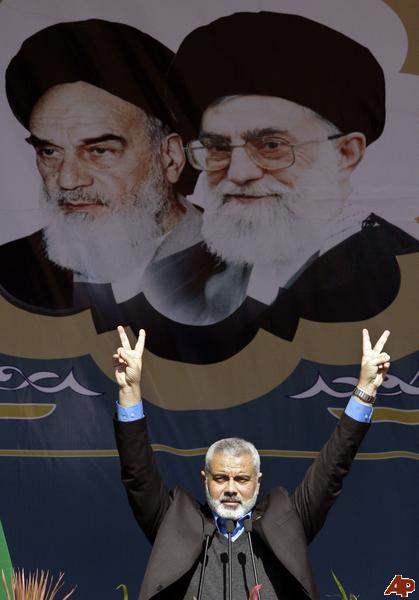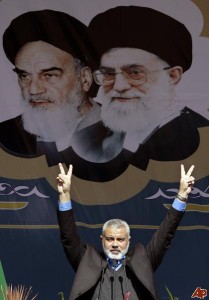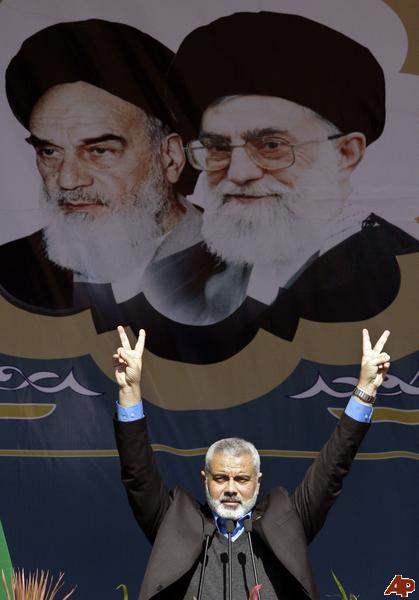 Hamas Prime Minister Ismail Haniyeh once again praised Iran s support for Palestinians in Gaza in recent 8-day war with the occupying force of Zionist regime.
He made the remarks through video conference in a ceremony held to celebrate the victory of Palestinian resistance movement over the Zionist regime in the 8-day war.
Iran's Ambassador to Lebanon Qazanfar Roknabadi as well as many other Lebanese, Palestinian political characters have attended the ceremony.
"Our greetings for Iran, Egypt, Turkey, Qatar, Sudan and Lebanon for their support of the Gaza in the 8-day war which led to its victory over the enemy; Hamas is committed to defend the Palestinians inheritance against the occupying force of Zionist regime; Hamas has an strategic approach for resistance which includes the rights of all Palestinian refugees to return to their homes."
Haniyeh asked all Lebanese political groups to protect the country's unity and noted that Gaza is proud of Lebanon's
positive approach toward resistance.
Zionist regime triggered an 8-day fighting by assassinating the military chief of the ruling Hamas group on November 14 followed by dozens of air strikes on Gaza.
In response, Palestinian groups fired over 1,500 missiles and rockets at Israel. Palestinian resistance groups targeted Tel Aviv and areas near Beit-ul-Moqaddas for the first time in the history of confrontations between the two sides, launching a rocket attack in a major escalation of hostilities as Zionist regime pressed forward with relentless air strikes on the Gaza Strip.
Zionist regime called up thousands of reservists and massed troops along the border with Gaza, signaling a ground invasion of the densely-populated seaside strip could be imminent.
But the rocket attacks on the areas deep in the occupied territories ('Israel') frightened the Israeli regime, and made it
drop its aggression plans and ask for third party mediation.
Eventually, a Cairo-mediated ceasefire agreement, which took effect on Wednesday November 21, ended the Israeli attacks, which killed more than 165 Palestinians and injured about 1,269 others.