Palestine
Haniyeh: The entire nation should work for the liberation of Palestine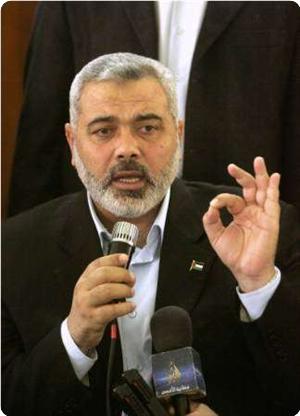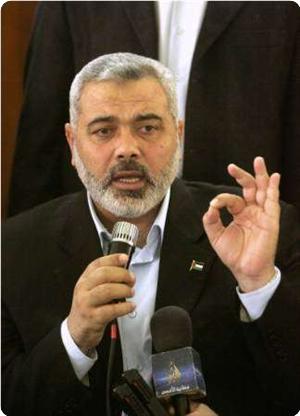 Palestinian Prime Minister Ismail Haniya called on the Arab and Islamic nation to find a comprehensive strategy for the liberation of Palestine, stressing that "the Palestinian people have no homeland except Palestine."
The Hamas premier made the comments while addressing solidarity activists in the "Miles of Smiles 18" convoy, a delegation representing Palestinian refugees in Lebanon and a delegation of the Arab Bar Union.
Haniyeh welcomed the delegations that arrived to the Gaza Strip, hailing the positions supporting the Strip of the Arab and Islamic countries, especially Egypt which "was a partner in making the victory during this battle, through its positions declared by its President Mohamed Morsi," added the Hamas leader.
He also stressed on the steadfastness of Gaza and its adherence to the constants despite the aggression and the imposed siege.
He added: "The Israeli and Western media and the Western governments portrayed the occupation army as invincible and unbeatable, but the eight-day war has demonstrated that Israel can be defeated."
Haniyeh demanded the nation to develop a comprehensive strategy for the liberation of Palestine.
"The blood of Hamas leader Ahmed al-Jaabari and other martyrs were the gate to victory despite the fact that we lost a great resistance and Jihad figure," he said.
Palestinian refugees have no homeland expect Palestine and must be able to return to Palestine in order to end decades of suffering in exile, he added.
He also called Lebanon to provide the Palestinian refugees with decent life and end their suffering in the refugee camps.