Hard path ahead of Iran, Sextet for N-deal: Iran diplomat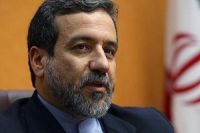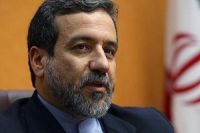 A senior Iranian nuclear negotiator says Iran and the 5+1 group have a difficult path to tread as the two sides try to reach a long-term deal on the Islamic Republic's nuclear energy program.
According to Press TV, Iran's Deputy Foreign Minister for Legal and International Affairs Seyyed Abbas Araqchi after a meeting with representatives of France, Britain and Germany at the UN headquarters in the Austrian capital, Vienna, on Thursday said, "We are always optimistic, but we have a difficult road to go,"
The Iranian official further said the discussions were useful but the differences still remain. He added, "We hope to make progress next week in New York."
The Thursday meeting preceded a new round of nuclear negotiations between Iran and the five permanent members of the UN Security Council plus Germany, which is slated to be held on the sidelines of the UN General Assembly session in New York on September 18.