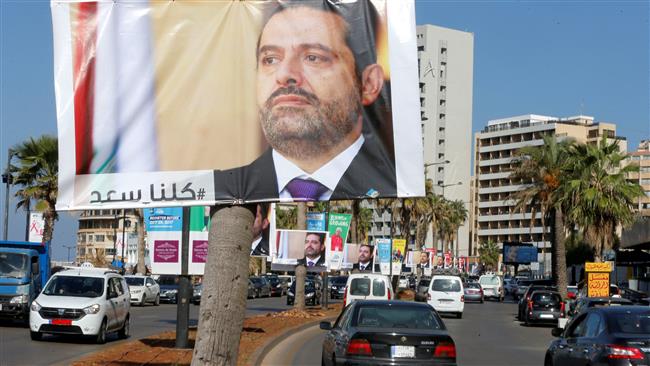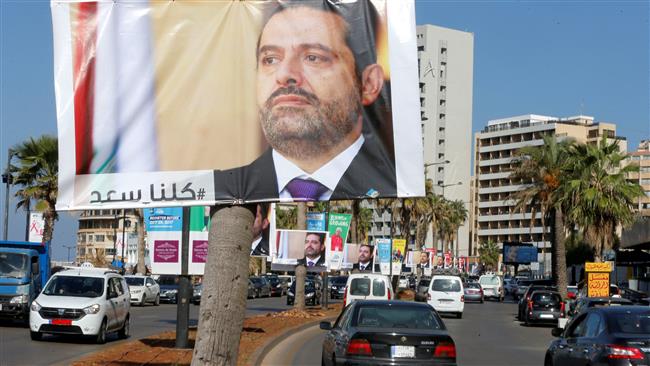 Lebanese President Michel Aoun says Prime Minister Saad Hariri, who announced his resignation in a broadcast from Saudi Arabia, is living in "mysterious circumstances" with restricted freedom in Riyadh.
Aoun said Hariri was living in "mysterious circumstances" in Riyadh, which had "reached the degree of restricting (his) freedom" and Riyadh had imposed "conditions on his residency and on contact with him even by members of his family," Lebanon's presidency said in a statement on Sunday.
He added that this threw doubt over anything that Hariri has said, or will say, and emphasized that the premier's statements could not be considered as an expression of his full free will.
Hariri announced his resignation on November 4, citing several reasons, including the security situation in Lebanon, for his sudden decision. He also said that he realized a plot being hatched against his life.
Hariri also accused Iran and the Lebanese resistance movement, Hezbollah, of meddling in the Arab countries' affairs; an allegation the two have rejected.
The Lebanese prime minister announced his resignation following his visit to Saudi Arabia.
In a meeting with foreign ambassadors in Beirut, the Lebanese president said Hariri had been "kidnapped" and must have immunity, a senior unnamed Lebanese official told Reuters on Saturday.
Aoun has also called on Riyadh to clarify why Hariri has not returned home since announcing his resignation in the kingdom last week.
Hariri is expected to give a televised interview later on Sunday.
Iran said Hariri's resignation and rehashing of the "unfounded and baseless" allegations regularly leveled by Zionists, Saudis and the US were another scenario aimed at creating new tensions in Lebanon and elsewhere in the Middle East.
Many authorities in Lebanon have insisted on the return of Hariri from Saudi Arabia. Several sources believe that Saudi Arabia is holding Hariri against his will, a claim the kingdom has rejected.
Secretary general of the Lebanese resistance movement Hezbollah said on Friday that Saudi authorities had clearly and openly declared war on Lebanon by holding Hariri hostage in the oil-rich kingdom and forcing him to quit his post.
"Hariri is a prisoner in Saudi Arabia, and cannot return to his own country. Saudi Arabia is seeking to impose its will on the Lebanese government. It is trying to sow the seeds of discord among various political factions here and pit them against each other," Sayyed Hassan Nasrallah added.
He emphasized that Saudi Arabia wanted to destroy Lebanon under the pretext of combating Hezbollah, noting that Riyadh "was the main architect of Israel's war on Lebanon in the summer of 2006."
The Hezbollah chief says Saudi Arabia has openly declared a war on Lebanon by keeping Prime Minister Saad Hariri under house arrest.