Iraq
Hashd Al-Shaabi Repels ISIL Attack on Oil Fields in Eastern Iraq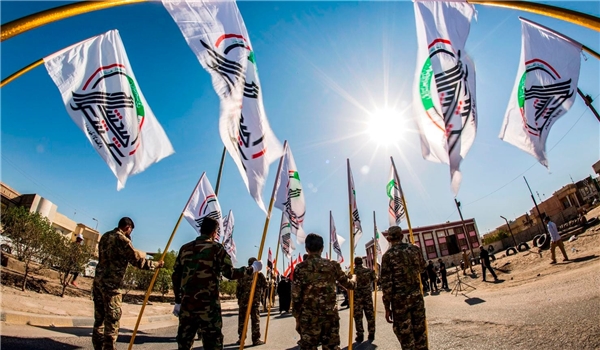 Iraq's Hashd al-Shaabi (popular forces) defused the ISIL terrorists massive attack on the country's oil fields in Diyali province on Saturday.
The Arabic-language al-Soumeriyeh news website reported on Saturday that Hashd al-Shaabi forces warded off a major offensive by the ISIL on Naft Khaneh region in Diyali province in Eastern Iraq.
It added that the ISIL terrorists had attacked the region's oil fields on Friday night but they were forced to flee after facing Hashd al-Shaabi's rapid reaction.
Relevant reports said last Tuesday that the ISIL terrorist group had poisoned the drinking water with crude oil in Balad district, South of Tikrit, in Saladdin province which led to water cuts in the district.
"Oil spots spread in the drinking water, which led to water cuts in the district," a source said.