Iraq
Hashd Al-Shaabi Warns to Respond Any US Military Attack Crushingly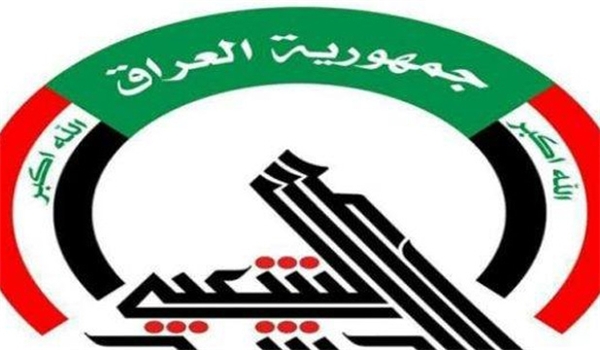 Commanders of Hashd al-Shaabi (raqi popular forces) in al-Anbar province in Western Iraq strongly warned about any provocative moves by the US against their positions.
A local official in al-Anbar who called for anonymity told the Arabic-language al-Ma'aloumeh news website on Saturday that the Hashd al-Shaabi commanders have stressed that they will give a crushing response to any offensives by the US forces against their positions in al-Anbar and will not remain hand-cuffed and silent.
He added that Hashd al-Shaabi has deployed its forces in al-Qa'em region in Western al-Anbar to the bordering areas with Syria to respond any US attacks.
The official underlined that the US forces have several times carried out provocative acts against Hashd al-Shaabi in Western al-Anbar but the local leaders asked the Iraqi popular forces to show restraint and not to enter any military conflicts.
In relevant remarks last Sunday, Deputy Secretary-General of al-Nujaba Movement (one of Iraqi popular forces) Nasr al-Shamri referred to the US attempts to find a pretext to stir insecurity in Iraq and the region, and underlined preparedness to give a crushing response to any hostile move.
Al-Nujaba is ready to respond to any US hostile measure, al-Shamri told the Arabic-language Baghdad al-Youm.
"Our battle against the US will continue until the end of their occupation and annihilation of the usurper regime (Israel) in the region," he added.
Also, last week, Asa'eb al-Haq Movement affiliated to the Iraqi popular forces of Hashd al-Shaabi reiterated its support for Iran and the necessity for the American forces to leave Iraq.
Senior member of the politburo of Asa'eb al-Haq Laith al-Ozari underscored the Movement's support for Iran against the US in return for Tehran's assistance to the Iraqi nation in war against the terrorist groups.
He also voiced opposition to the deployment of foreign forces in Iraq as "occupation", cautioning that all citizens are entitled to the right to fight these foreign occupiers.
Al-Ozari said that the political fractions in Iraq would not allow their country's territory be used as a platform for attacks on the neighboring states.