Iran
Head of Basij: Iran should pursue terrorist attack on border guards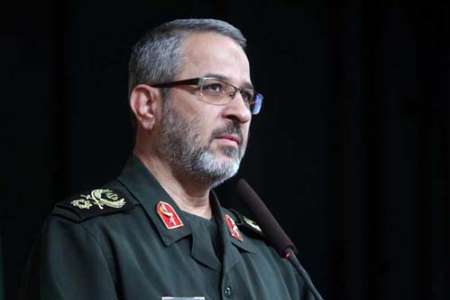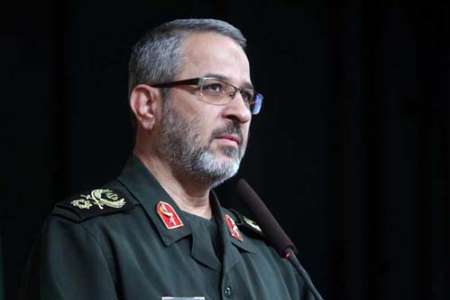 Iranian government should pursue with utmost seriousness the border guards' martyrdom through diplomatic channels with Pakistan, Commander of Basij (volunteer forces) said on Saturday.
Armed bandits toaffiliated to the so-called Jaish ul-Adl (Army of Justice) terrorist group attacked the Iranian border guards from the Pakistan's soil on April 26, killing 11 Iranian border guards, including 3 officers and 8 conscripts in an ambush in Mirjaveh region some 75 kilometers to East of Zahedan, capital city of Sistan and Balouchestan province, neighboring Pakistan.
Brigadier General Gholam Hossein Qeibparvar in his message of condolence expressed deep sorrow over the martyrdom of some border guards in a terrorist attack in Mirjaveh region, adding that the mercenary-terrorist supported by the US secretly or blatantly, could not harm the firm resolution of Iran's nation on the path to their country's improvement and fighting against Takfiri Zionist terrorism.
"Islamic Republic of Iran, obviously, reserves the right to defend itself against the criminals and expects the government to follow the matter seriously in its political interaction with Pakistan through diplomatic channels," he said, adding that Tehran should also ask for the required guarantees from Pakistani government to prevent the free movement of the terrorists on the country's soil.