Iran
Head of Supreme Leader's Office: Iran Fear Cause of Netanyahu's War Rhetoric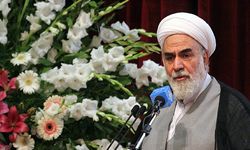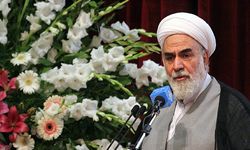 zionist Israeli Prime Minister Benyamin Netanyahu is deeply fearful of Iran's power and his warmongering remarks are driven by the same fear, the Iranian Supreme Leader's chief of staff, Hojjatoleslam Mohammad Mohammadi Golpayegani, said.
"If enemies didn't fear (Iran), they wouldn't hesitate about attacking Iran and it is for their fear that they don't take action," Mohammadi Golpayegani said Saturday night.
He said that the zionist Israeli prime minister sometimes utters some words, but "only God knows how fearful he feels inside".
Israel and its close ally the United States accuse Iran of seeking a nuclear weapon, while they have never presented any corroborative document to substantiate their allegations. Both Washington and Tel Aviv possess advanced weapons of mass destruction, including nuclear warheads.
Iran vehemently denies the charges, insisting that its nuclear program is for peaceful purposes only. Tehran stresses that the country has always pursued a civilian path to provide power to the growing number of Iranian population, whose fossil fuel would eventually run dry.
Iran has warned that it would target Israel and its worldwide interests in case it comes under attack by the Tel Aviv.
The United States has also always stressed that military action is a main option for the White House to deter Iran's progress in the field of nuclear technology.
In response, Iran has warned that in case of an attack by either the US or Israel, it will target not just Israel, but also the worldwide interests of both the US and Israel, including 32 American bases in the Middle East, and close the strategic Strait of Hormuz.
An estimated 40 percent of the world's oil supply passes through the waterway.