Middle East
Syria
Head of UN Observer Mission in Syria: We will Continue our Work according to UNSC Resolution 2059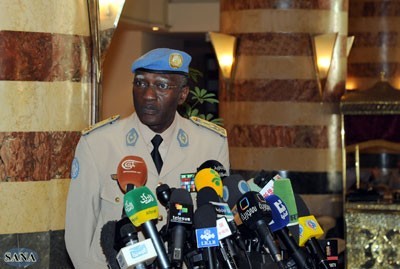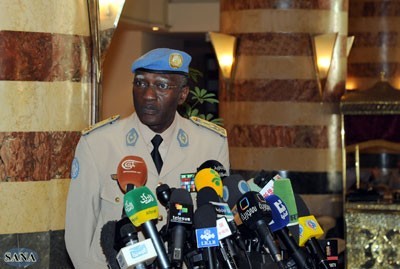 General Babacar Gaye, head of the UN Observer Mission in Syria, said that the mission will continue its work according to the UN Security Council Resolution No. 2059.
In a press conference held in Damascus on Monday, Gaye said that the UN observers in Syria are monitoring the increasing violence in Syria and are visiting the displaced Syrians inside the country, adding that the mission has enhanced its efforts in an attempt to reach a ceasefire to deliver humanitarian aid to those in need.
The mission is determined to continue its work until the end of its mandate," he said, demanding that all sides end violence and come to the negotiating table, expressing the UN readiness to back political dialogue among the Syrians.
Gaye noted that he recently held a meeting with the Syrian government and discussed holding dialogue.
He added that the mission has scaled down its presence in certain areas like Aleppo due to the developments there, indicating that it will redeploy its monitors temporarily in Damascus.
Answering a question on abducting and killing journalists, Gaye said that the UN is committed to protecting the freedom of press, adding that media in Syria is playing a pivotal role.
He condemned the violence targeting media by either side.