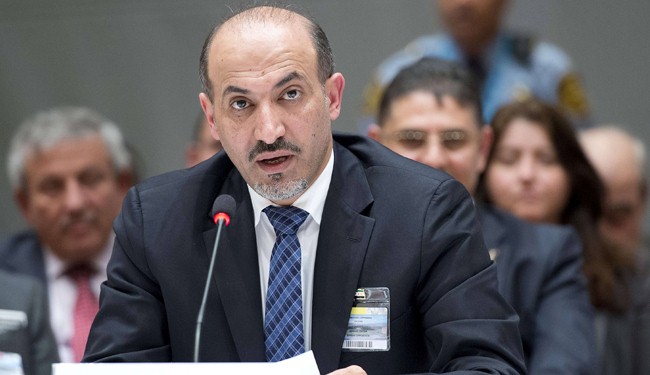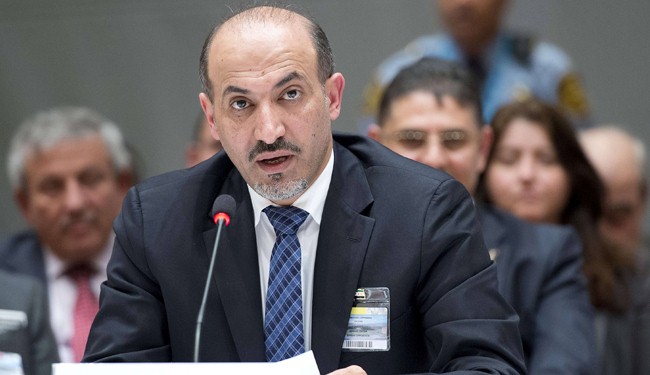 Head of National Coalition for Syrian Revolutionary and Opposition Forces (NCSROF) Ahmad al-Jarba has left Geneva, a well-informed diplomatic source said.
Secretary General Badr Jamus will become chief negotiator in dialogue with Syrian government delegation in Geneva, according to the opposition sources.
"Secretary General of the NCSROF Badr Jamous is entitled to hold negotiations on behalf of the Syrian opposition," the source added.
Earlier, Russia's Deputy Foreign Minister Mikhail Bogdanov expressed his confidence that Ahmad al-Jarba would lead the opposition delegation.
"We heard American partners and other partners to say al-Jarba to lead the opposition delegation. The talks should be held at the level of deputies delegation head, i.e. at the expert level. So, we knew that al-Jarba would lead the opposition delegation in Geneva," the Russian diplomat said.
Commenting on the format of the Geneva talks, the diplomat said, "The first stage of the talks will last for a week. Then the delegations may return to Damascus and report the leadership on the results. Afterwards they return back."
Answering a question if the opposition delegation can refuse to take part in the talks due to al-Jarba's departure, Bogdanov said he did not rule out that any party "can stop the talks. This is on anyone's conscience."
Syrian gov't threatens to leave peace talks if two sides fail to commence talks by Saturday.
The departure of Jarba is a clear message over the absence of any serious step by the foreign backed militant groups over stopping the bloodshed within Syria.