Europe
World News
Health Department accused of coronavirus disinformation campaign
On the day it was revealed there have been an additional 823 coronavirus-related deaths in British hospitals, the government has come under pressure to come clean about possible disinformation campaigns.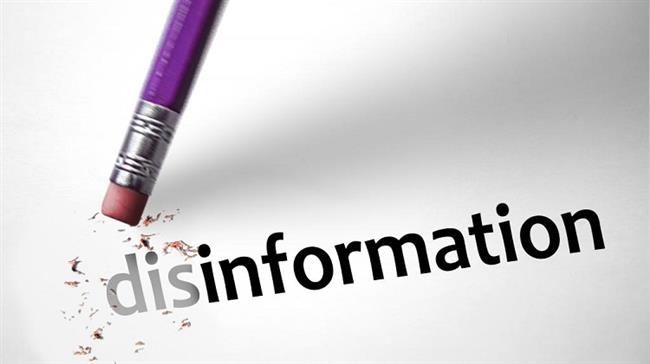 The controversy is centered on scores of allegedly fake Twitter accounts posing as National Health Service (NHS) workers supportive of the government's coronavirus management strategy.
The Department of Health and Social Care (DHSC) has been widely accused on social media of operating a network of fake accounts pretending to be NHS workers supportive of government policy.
One of Cumming's very carefully designed fake NHS staff Twitter accounts has been busted @nhs_susan is no more pic.twitter.com/GQ2oLgsTtt— Kevin Pascoe #SocialistLabour (@KevinPascoe) April 20, 2020
The professional coordinated campaign was first discovered by Twitter user John O'Connell on April 20 who claimed he had identified "128 fake NHS accounts".
Regarding those 128 fake #NHS Staff accounts posting for 'Herd Mentality' and support of the Govt that were set up by @DHSCgovuk or their marketing agency …

Posts were sent using Hootsuite, a mass-posting tool. Account registered to 1 person with 4 assigned contributors. pic.twitter.com/r7fRFQaFwG— John O'Connell (@jdpoc) April 20, 2020
O'Connel claims the fake accounts use the names of real NHS staff in order to lend a fraudulent veneer of credibility to their disinformation campaign.
Additional :

DHSC and various NHS Trusts seem to show no interest in the welfare of the genuine staff members who's identities have been lifted and used for Government Propaganda.

Surely 'Duty of Care' comes into it?

No interest in the data when I offered.— John O'Connell (@jdpoc) April 20, 2020
For its part the government has denied it is behind the coordinated network of fake accounts.
But the government's denials are widely disbelieved on social media where veteran activists have pointed to the professional and well coordinated nature of the campaign to argue that government agencies are behind it.
This is DAMNING for @MattHancock and the @DHSCgovuk.

They've been caught using real NHS staff members identities, to create fake twitter accounts to push "herd immunity" propaganda.

This demands immediate attention by everyone. https://t.co/CBDjt9yw17— Alex Tiffin (@RespectIsVital) April 21, 2020
Another reason the government will struggle to shrug of the accusations is the now established fact that the DHSC has been consistently under-reporting the UK's coronavirus death toll.
A report by the Office for National Statistics states that the total number of COVID-19 deaths in England and Wales is 41 percent higher than the official death toll released by the DHSC.