Iran
Middle East
Health Ministry Raises Number of Coronavirus-Infected People in Iran to 28, Fatalities to 5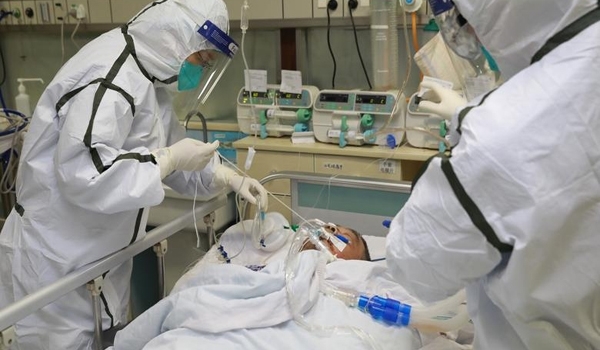 "10 new cases have been confirmed since yesterday (Friday), 8 from (the Central city of) Qom and 2 others from Tehran; generally, we have 28 cases of positive coronavirus infections who are mostly residents of Qom or have traveled to Qom," Spokesman of the Iranian Health Ministry Kianoush Jahanpour said on Saturday.
He added that an infected patient has lost life recently which increases the number of fatalities resulted from coronavirus in Iran to 5.
Jahanpour said that among thousands of people who have visited the medical centers across the country, 785 patients have been hospitalized for more specialized tests.
Iran's Government Spokesman Ali Rabiyee announced on Thursday that a headquarters has been set up to take due measures to counter the outbreak of coronavirus epidemic.
"The government with its full capacity and sensitivity will follow up anti-coronavirus measures," Ali Rabiyee posted on his Twitter page.
He noted that according to President Hassan Rouhani's order, counter-coronavirus headquarters sessions will be attended by ministers of health, tourism and road, as well as representative of the General Staff of Iran's Armed Forces at the Ministry of Health and Medical Education.
"Since the outbreak of the deadly coronavirus from China, the Iranian government took due measures on borders, meanwhile, the country now needs to adopt broader measures as two cases of deaths have been confirmed in Qom, 140 km to South of Tehran," the spokesman said.
In line with anti-coronavirus measures, religious schools in Qom were closed on Thursday.
Rabiyee called on the people to pay attention to the Health Ministry's advice and cooperate with the government to fight the virus.
In a relevant development, a session focusing on decisions about the fight against the deadly coronavirus was held at the Ministry of Health and Medical Education on Thursday morning.