Human Rights
Saudi Arabia
Heavy Military Presence in Eastern S. Arabia After Inhuman Saudi Regime Beheads 37 Men
Saudi police and military have established a heavy presence in the Eastern province in preparation for possible protests by the Shiite-majority population after the Kingdom executed 37 people on Tuesday for alleged terrorism-related crimes, citizens in Qatif said.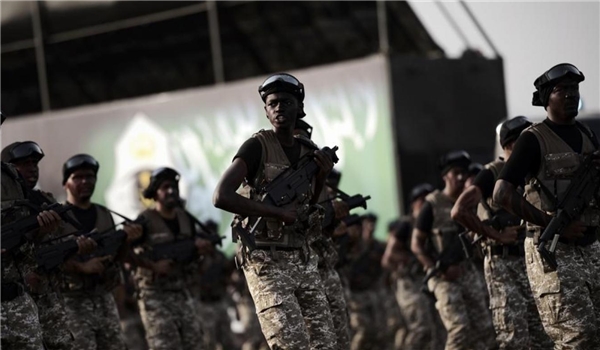 Riyadh has claimed that the men had been put to death for "their adoption of extremist, terrorist ideology and forming terrorist cells to corrupt and disturb security, spread chaos and cause sectarian discord", accusing them of "cooperating with hostile parties in a way that damaged the high interests of the homeland".
At least 33 of the executed men belonged to the Shiite minority and human rights organizations expressed doubt about the fairness of their trials. The kingdom – that promotes Wahhabism, an orthodox reading of Sunni Islam – has provided little information about what specific crimes had been committed by whom or when.
Adam Coogle, who monitors Saudi Arabia for Human Rights Watch, stated that some of the men were convicted based on confessions that they later withdrew in court because, they said, they had been tortured.
"As a matter of principle, none of these people had lawyers during investigation, so all of these cases are unfair," he added.
The sentences were carried out in Riyadh, the holy cities of Mecca and Medina, Central Qassim province, Southern province of Asir and Eastern Province, home to the country's Shiite minority, who demanded an end to anti-Shia discrimination and the release of political prisoners.
The beheaded body of one of the victims was attached to a pole for several hours, according to reports.
On Wednesday, United Nations Human Rights Chief Michelle Bachelet strongly condemned the executions of tens of Saudis beheaded in six cities across the kingdom.
Bachelet voiced concern about a lack of due process and fair trial guarantees amid allegations that confessions were obtained through torture.
Amnesty International had warned that Saudi Arabia was making use of the death penalty to crush opposition figures.
Amnesty Warns Mass Execution Saudis Tool to Crush Shia Minorityhttps://t.co/bnX1STi4bipic.twitter.com/adIxEYhCzz— Fars News Agency (@EnglishFars) April 24, 2019
The Saudi government insisted that all the executions were perfectly in line with the law, but Amnesty International sounded the alarm over what it called a "shocking execution spree".
Amnesty has noted that one of the prisoners executed on Tuesday was a young Shia man who had not come of age at the time of his alleged offence. The right group announced that Abdulkareem al-Hawaj was just 16 when he was arrested and found guilty of crimes linked to his participation in the anti-government protests.
The mass execution on Tuesday was the largest in Saudi Arabia since January 2016, when 47 men were executed on a single day, including Shia cleric Sheikh Mohammad Baqer Nimr al-Nimr.
It brings the number of such punishments this year to 106, according to a count by Human Rights Watch. Last year, the oil-rich Persian Gulf state carried out the death sentences of 149 people, according to Amnesty International.
Amnesty International has put Saudi Arabia on the list of top world executioners. According to data from the group, Riyadh executed at least 146 people in 2017, which represents 17 percent of all confirmed executions in the Middle East and North Africa.
Crown Prince Mohammad bin Salman (MbS) was appointed the first in line to the Saudi throne by his father, King Salman bin Abdulaziz Al Saud, in June 2017. Since then, MbS has been involved in an aggressive push to purge royals and businessmen critical of his policies under the banner of an "anti-corruption campaign". He has also ordered the rounding up of scores of activists, high-profile clerics and women's rights defenders. His international reputation has been badly tarnished by his role in Journalist Jamal Khashoggi's murder in Turkey last year.