India
Heavy rains kill 45 in India's Gujarat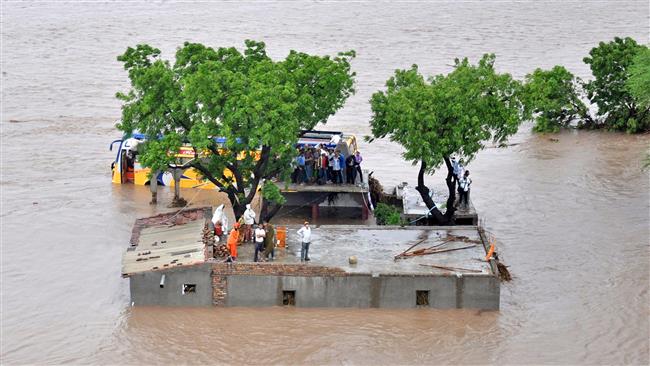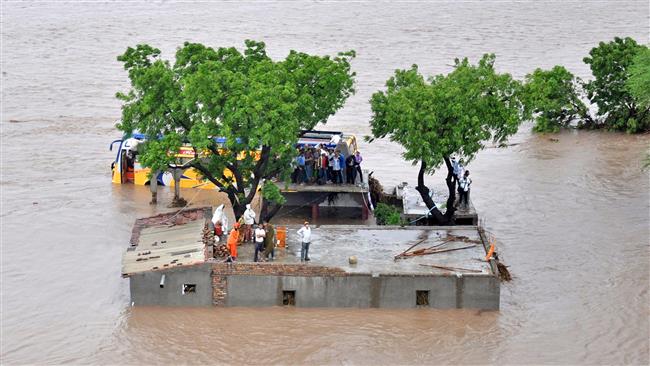 At least 45 people have lost their lives in India's western Gujarat state due to flooding caused by heavy rains over the past 24 hours, officials say.
An unnamed official at the state Disaster Management Authority said on Thursday that the southern Saurashtra region was worst hit by the flooding, with most of the deaths reported from the Amreli district.
The official said that the two districts of Amreli and Rajkot in southern Gujarat and the Gir National Park were facing floods and that the people died mostly due to house collapse or drowning.
Forces from India's National Disaster Response Force and the country's Air Force have been deployed to the affected areas for rescue and relief work.
On Thursday, a flood alert was reportedly issued in Jammu and Kashmir state after the region's rivers, including River Jhelum, rose beyond their 'danger levels.'
The region has seen ceaseless rainfall since Wednesday, after experiencing the worst floods in its history in the 2014 monsoon season, which runs from June to September.