Iran
Heavy rains leave provinces in northern Iran inundated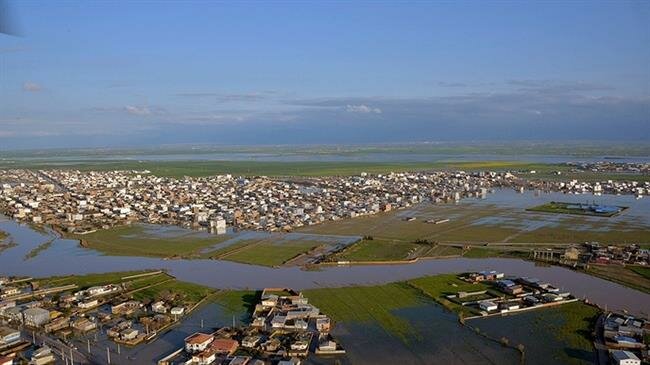 Heavy rains have battered Iran's northern provinces of Golestan and Mazandaran, leaving homes flooded and others without power.  
At least 70 villages in Golestan and more than 200 in Mazandaran are inundated. Aqqala is the worst hit where landslides have killed two people, director general of Golestan province's crisis management department Mojtaba Jamali said.
High water has forced evacuations of several small farm communities as all farmland has been swamped, according to local reports.
Footage from both provinces showed massive flows of water running over roads and streets, with cars being washed away, people struggling to walk, and traffic being disrupted.
On Sunday, Iran's President Hassan Rouhani ordered Interior Minister Abdolreza Rahmani Fazli to mobilize all means in the affected and neighboring provinces to provide immediate relief aid to people.