Syria
Heroic Syrian Army controls part of al-Sbeneh town and operates in Damascus countryside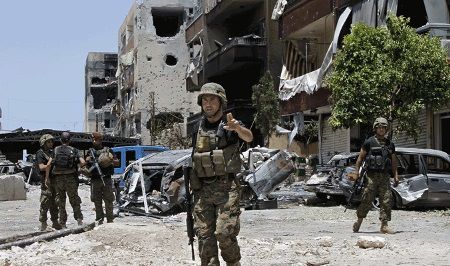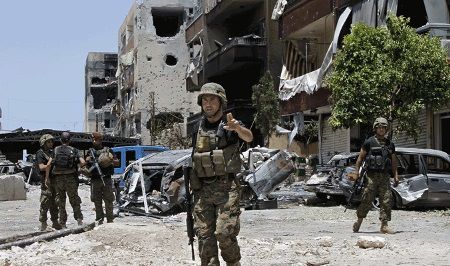 Syrian Army has achieved a new advance in Damascus countryside by dominating an important area in al-Sabina town, while it continues its operations against Free Army militia in many twons of the countryside.
The Army controls al-Sharqatly area in al-abinah town after clashes with militias, killing 50 of them.
Breaking News Network correspondent to Damascus countryside says that the Army has destroyed a car near Tishreen Hospital in Barzeh claiming the life of the leader Wasim al-Muselli, as 15 mines have been seized killing two leaders.
Operations continue in Zamalka and Erbeen towns destroying an ammunition warehouse and killing dozens of the gunmen.
Other operations carried out by Syrian Army in al-Husainiah and Hejjera towns claiming the death of two rebel leaders.
Finally, Syrian Army has carried out an operation against the militants in al-Nabek town