Syria
Heroic Syrian Army initiates operations of Edlib countryside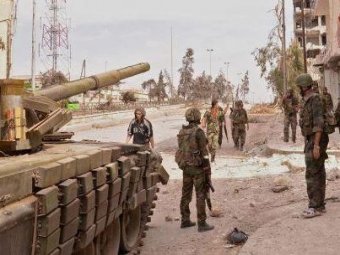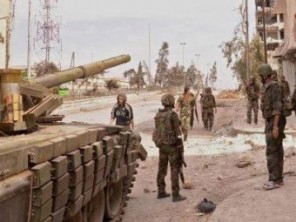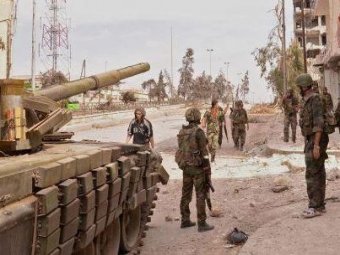 A huge explosion takes place in Edlib countryside; resulted in the martyrdom of many members of the Syrian Army, while Syrian Arab Army has concentrated the operations in Edlib countryside.
Stolen Zell car from the military army driven by a suicide bomber carrying a ton of explosives exploded and led to the death of 7 elements of the army near Jeser al-Shughour.
Our reporter pointed out that the 10 elements others injured in the blast which took place on the road to the villages "Ochtbriq – Goren" near military points in the village of the "oak Sheikh" that led to major damage in place.
Syrian Army continues the operations in Edlib countryside.
Syrian Arab Army has carried out series of operations in the countryside of Edlib targeting by one of the headquarters of the gunmen in the Farms city of Areha city, which led to the killing of 20 armed men and wounding others, including the Libyan Omar al-Breki, while units of Syrian army units two of the gunmen in the city Sermin ; resulted in the killing of 23 gunmen and wounding others, and the destruction of two armored vehicles and 6 cars mounted with heavy machine guns.
The correspondent adds that a unit of Syrian Army has targeted the headquarters of the gunmen in the village of Mardbsh of Saraqeb countryside, what resulted in the death of 11 gunmen and wounded 9 others and destroying a number of their vehicles
Units of Syrian Army struggle over an armed group attacked on their military points in the east of the city of Khan Shaikhoun, what claimed the killing of more than 12 armed « nation Brigade » knew them Louay Hussein al-Bakour – Omar Khaled al-Bakour – Anas al-Omar – Hassan al-Rabou called by (Abu Noor) and confiscated their weapons.