Lebanon
Middle East
Palestine
Resistance Axis
Hezbollah: All options on table to stop 'israel' from plundering Lebanon resources
The Secretary-General of Lebanon's Hezbollah resistance movement says the resistance would not remain "silent" in the face of the Israeli regime's efforts to plunder the country's maritime gas resources.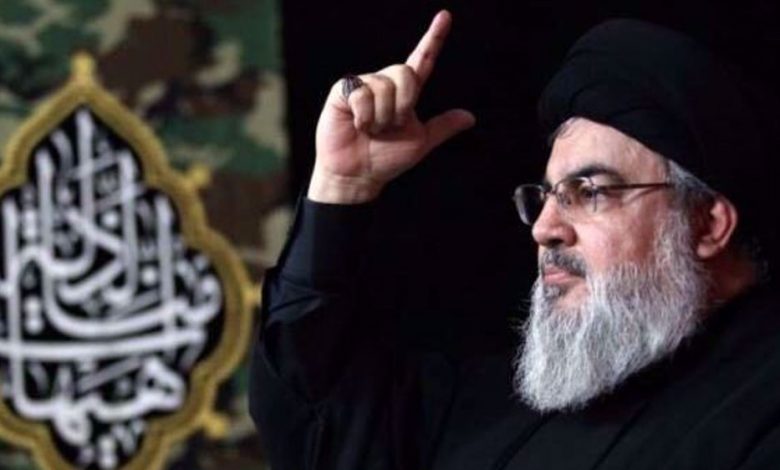 Sayyed Hassan Nasrallah made the remarks on Thursday after a vessel operated by a Greek company arrived at the Karish Gasfield in Lebanon's territorial waters to extract gas for the occupying regime.
"The resistance cannot stay silent in the face of plunder of Lebanon's resources. The resistance's essential duty is to protect Lebanon's land, waters, oil, gas, and dignity," Nasrallah said, adding, "All options are on the table for the resistance [towards enabling such protection]."
"The enemy does not recognize the international law and resolutions," he said, reminding that it was not the international regulations but actually "pressure, war of attrition, and resistance" that forced the occupying enemy to retreat from southern Lebanon and the Palestinian enclave of the Gaza Strip.
Israel launched two wars against Lebanon in the 2000s. In both cases, it was forced to retreat after suffering a humiliating defeat at the hands of Hezbollah. The regime was likewise forced by the Palestinian resistance in Gaza to withdraw its forces and illegal settlers from the coastal sliver in 2005.
'US, Israel after partitioning Lebanon'
Nasrallah also said that the US and Israel are seeking to afflict Lebanon with "hunger and partition."
The Lebanese companies that have pioneered to extract the maritime area's resources "have been threatened by the US and Israel," he said, warning that Washington and Tel Aviv were after "shaving off" a large part of the resource-rich area.
The US is employing the so-called "Caesar Act" against Lebanon, although this has not been officially announced, the Hezbollah chief warned.
In June 2020, the US enacted the "Caesar Act" that imposed the toughest sanctions ever on Syria with the alleged aim of choking off revenue sources for the Syrian government. The sanctions, however, have crippled the war-torn country's economy by prohibiting foreign companies from trading with Damascus.
Nasrallah, however, asserted that "the resistance is in possession of the material and military capabilities that enable it to prevent gas extraction from Karish."
Israel's existence at peril in the event of war
Nasrallah cautioned the Israeli regime against seeking another war on Lebanon, saying the regime's losses would be greater than those of Lebanon in the event of such military confrontation.
"The enemy's seeking recourse to the option of war will have consequences for it that are not merely strategic, but also threaten its existence," Nasrallah concluded.