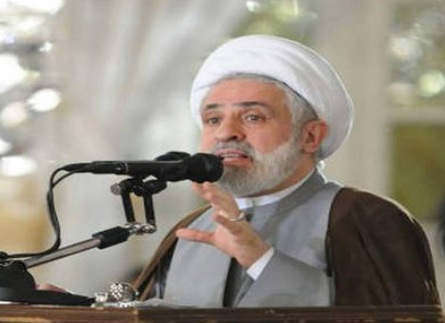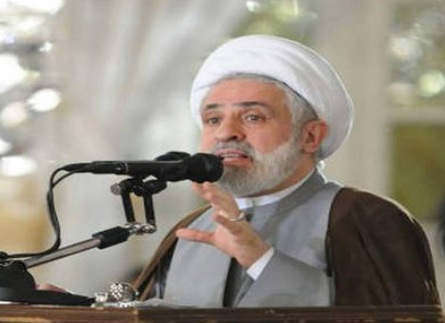 Hezbollah Deputy Secretary General Sheikh Naim Qassem announced on Monday the complete victory of Hezbollah's list in municipal elections for the Bekaa town of Baalbek and the border town of Brital.
In a press conference from Bekaa, Sheikh Qassem announced the results of the municipal elections in the Bekaa province, pointing that the number of municipalities that Hezbollah formed the municipality lists were 60 out of 80, and that the remaining 20 municipalities the party dealt with it in different ways. He said Hezbollah won the 60 municipalities it participated in along with Amal Movement and other allies.
His eminence thanked the Interior Ministry for securing the municipal elections and hailed the efforts of the electoral committee, which followed the elections for the 'Development and Loyalty' list.
"The Bekaa region has succeeded in breaking the obstruction that has plagued the state and was able to complete the electoral process successfully," Sheikh Qassem said.
Sheikh Qassem hailed the municipalities for being part of the resistance and expressed readiness to give it whatever it needs.
Hezbollah deputy head called on the defeated lists to put their losses aside and cooperate with the party in the development of the towns.
Sheikh Qassem had previously announced that the battle of the elections in Brital and Baalbek was political in addition to being developmental. "The towns that we (Hezbollah) are running in already support the resistance and we don't have to engage in a political battle, except in Baalbek and Brital, where politics are added to our development battle," His eminence said Sunday.
According to some media reports, Baalbek saw the highest voter turnout in the country. Reports indicated Sunday that around 44 percent of eligible voters headed to the ballot box.
First round of elections in the Bekaa governorate were held Sunday, along with the Beirut and Baalbek-Hermel governorates. However, Mount Lebanon elections are set for May 15, South Lebanon and Nabatieh for May 22, and North Lebanon and Akkar for May 29.