Middle East
Hezbollah calls for accord among rivals for electing president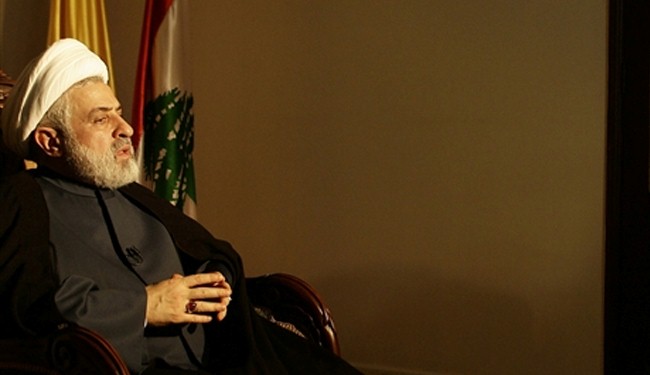 Hezbollah's deputy head Sheikh Naim Qassem has called for an accord between rival groups on a consensus candidate to help break the presidential stalemate.
Qassem's remarks came as the country found itself in a presidential vacuum after Parliament failed in its five attempts to choose a successor to Sleiman, whose six-year term ended Saturday.
He ruled out the election of a successor to former President Michel Sleiman unless there was an agreement beforehand between the March 8 and March 14 camps on a consensus candidate for the presidency.
Addressing an Islamic event ceremony south of Beirut, Qassem said, "We are clear: The presidential election in Lebanon cannot take place without an agreement."
Referring to March 14 lawmakers who had attended five aborted Parliament sessions to pick a successor to Sleiman and the March 14 nomination of Lebanese Forces leader Samir Geagea for the country's top Christian post, he said, "These tricks will not lead to any real result with regard to the election of a president."
"Those who want the election of a president today and not tomorrow must follow the agreement path. Those who do not take this path, no matter what they do, will only reap a lot of political media rhetoric," Qassem added.
Hezbollah and several other March 8 parties have rejected Geagea's candidacy for the presidency as "provocative."
Parliament was unable to elect a president due to a lack of the two-thirds (86) quorum of the legislature's 128 members required to begin the session.